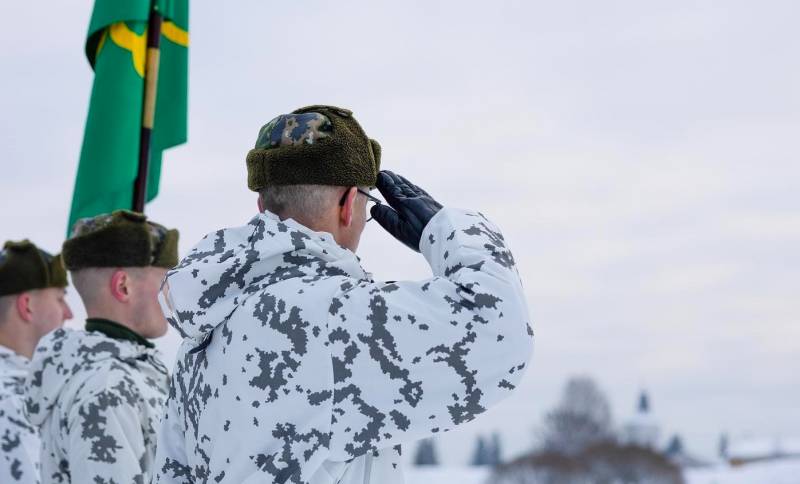 Finnish netizens actively commented on an article posted on the website of the newspaper Ilta-Sanomat that NATO and Finland are already preparing for the next war with Russia.
The original was released under the title Kommentti: Nato varautuu jo seuraavaan sotaan – ja varautuminen koskee myös Suomea.
And even if Vladimir Putin ever retires, his successors may prove no less formidable. After the Cold War, Europe reduced both its own armed forces and its defense industry. Now she had to realize that Ukraine needed a huge amount of weapons. Maybe for many years to come. Ammunition is supplied to Ukraine from Western countries' own reserve warehouses, as the launch of new production is slow. And this weakens the defense capability of NATO
- says the publication.
The article argues that, looking at the current conflict in Ukraine, NATO, and with it Finland, which is not yet a member of the alliance, are preparing for the next war.
Comments are selective. All opinions presented reflect the position of only individual authors on the specified resource.
Si vis pacem, para bellum (If you want peace, prepare for war) is a quote from the Epitoma Rei militaris of Publius Flavius ​​Vegetius Renata. It just so happened that it was Finland who should remember these words. We live next door to a very expansionist power, and a strong defense force is a vital guarantee of Finland's national existence, even if we end up in NATO. As a result, Finland must always maintain a far greater defense readiness than the average country in the world. Two percent of GDP should also be considered the absolute minimum in the future, which should be used to equip the army
– writes the Finn Kaikkien alojen erityisasiantuntija.
Fortunately, NATO is a defensive alliance and therefore does not attack anyone. It's good that we are not alone when Russia starts
– says Maxvon1. It is not entirely clear whether this is being said sincerely or with irony.
Next war? So far, nothing ends there [in Ukraine], but it threatens to spread right from here, unfortunately. This is why it is so important to join NATO now

- gives the reader with the nickname Hjhjhj.
It seems that this military madness has swept the whole world. Strange, but no one learns anything

Jormakoskenkorva laments.
What kind of changes [with respect to Russia] are we talking about? Decidedly unclear. After all, we have had the same attitude towards our eastern neighbor for decades, and it has not changed at all.

wonders Noitaneiti XL.
NATO is preparing for war, but our soon-to-be ex-prime minister promises to distribute weapons to the world to defend Finland

writes Suopursu.