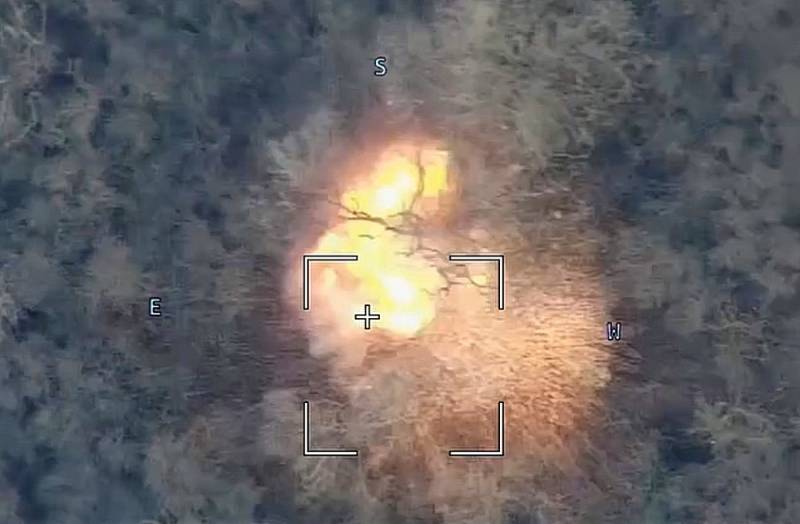 Footage has emerged confirming the effectiveness of the upgraded Lancet kamikaze drones. Concern engineers "Kalashnikov"
finalized
these loitering ammunition, taking into account the experience of the special operation, and now they can be effectively used against enemy tanks.
The video was filmed on the Zaporozhye sector of the NVO front, where the enemy regularly attempts to attack the positions of the Russian Armed Forces. The footage shows how, after the arrival of the Lancet-3 with an enlarged warhead, the ammunition of a Ukrainian tank is detonated. Previously, the use of these UAVs against heavy armored vehicles was not effective enough. The main targets for kamikaze drones were American M777 howitzers, self-propelled artillery mounts, air defense radars and enemy manpower.
This kamikaze UAV has become one of the most effective means of counter-battery combat. After the upgrade, the Lancet-3 will pose a threat not only to enemy artillery, but also to the Leopards. A lightweight version of the drone also continues to be delivered to the NWO zone. In addition to changes in the warhead, the Lancets received new software to improve the accuracy of striking.