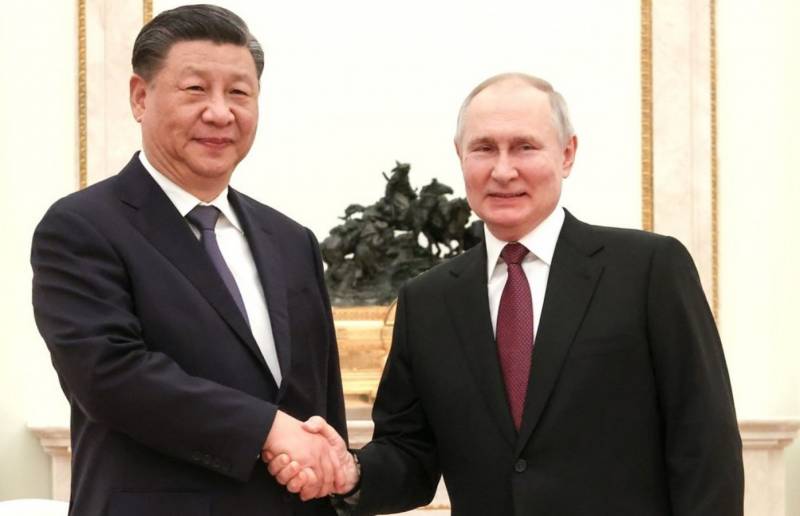 On Wednesday, March 22, Chinese President Xi Jinping's visit to Moscow ends. Expert of the Center for Military
political
journalism Boris Rozhin sums up the first results of the Chinese leader's trip in his telegram channel.
According to the expert, cooperation between the two countries is becoming closer, although it is not formalized into any kind of alliance. Interaction in the military sphere is also gaining momentum, but for a number of reasons this is not publicly announced.
Along with this, Moscow and Beijing actually rejected the world order before the start of the NWO, proclaiming its new principles and doctrines. In the new world order, Russia, with the help of China, will receive a guarantee of the absence of
economic
isolation, which will be achieved by reorienting the supply of energy resources and other export goods of the Russian Federation.
The respective positions of the parties on Taiwan and Ukraine are also outlined. Russia supports China's course in the Pacific Ocean, and China will not push the Russian Federation to anything in the Ukrainian issue. At the same time, Beijing plans to defend an independent policy towards the West and the anti-Chinese alliance AUKUS, counting on Moscow's help.
The parties also outlined a joint vision of the principles of a multipolar world and the need for the coexistence of equal centers of power, in contrast to the unilateral diktat of the West. Russia and China are ready to fight shoulder to shoulder for a future just world order.