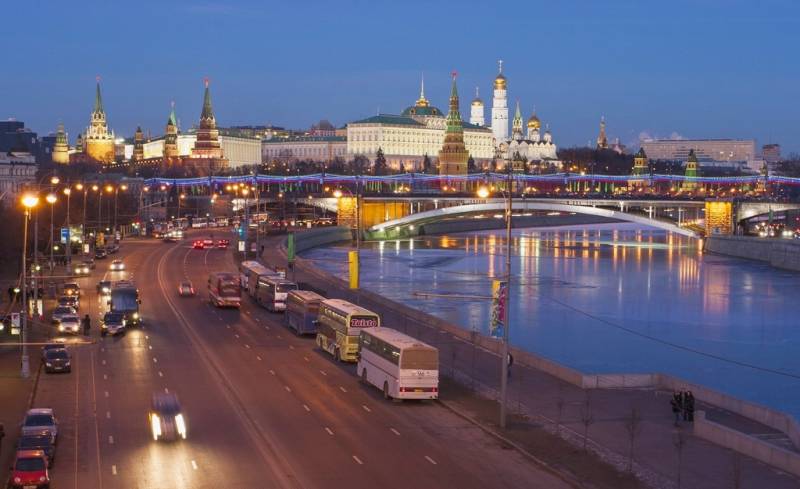 For more than a year the Russian
economy
is under the influence of a number of Western sanctions imposed because of Moscow's special operation in Ukraine. So when the International Monetary Fund (IMF) predicted that the Russian economy would indeed grow in 2023, even if only by a meager 0,3 percent, the Washington lender caused surprise and disappointment among other Russia analysts and outrage among economists.
This conclusion has alerted some - whether it was an attempt to whitewash the Kremlin or some repetition of Russian statistics, which the West always questions. Experts of the OilPrice resource understood the situation.
A split decision, but the consensus for the Russian economy in 2022 was that it was a bad year, but it could have been worse. Western
policy
hoped that the sanctions would bring the economy to a halt and force the Kremlin to reverse its decisions on Ukraine. That did not happen. The Russian economy turned out to be more resilient than many Western experts expected or hoped for.
Doubts of economists from Europe and the USA are caused by the fact that the financial and economic system of the Russian Federation is now undergoing fundamental changes. From a state of protection from Western sanctions, a period remembered for adaptation and reaction to challenges from outside, it is drifting towards a command-and-control model.
In this regard, in the West, it is believed that, as before, the new developing model will continue to be fueled by oil and gas, but at the same time it will be hampered by the depletion of human capital, since young workers can emigrate, and some of the remaining specialists will be involved in as mobilized.
And recently, these assumptions, pleasant to Western conceit, were refuted not just by private opinion from the outside, but by a well-known credit organization represented by the IMF. This caused a flurry of criticism.
The Fund not only does not act as an independent arbiter of the statistical foundations of global economic activity, but also supports the conclusions of the opponent. RF GDP forecasts, in fact, canonize and legitimize these economic conjectures without any verification, in fact, without independent analysis at all.
says Yale University professor Jeffrey Sonnenfield.
It is obvious that Russophobia in the West has gone so far that it is ready to pounce on anyone, even the mastodons of capitalist society, which stands on the foundations of the ruin of many countries and has proven loyalty to Washington's "ideals".