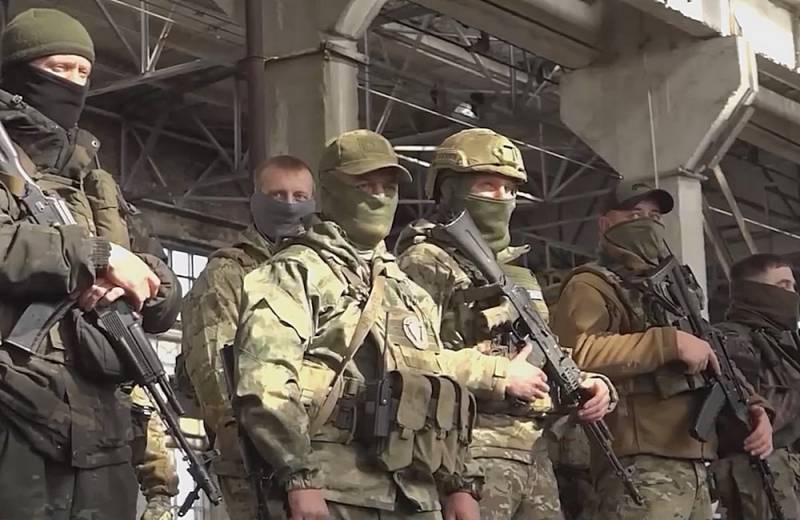 Units of the Russian PMC "Wagner" launched a decisive assault on the part of Artemivsk under the control of the Ukrainian army. From the field, they report heavy fighting that is taking place almost in the center of the city.
The day before, Russian units were able to advance in the southern and northern parts of Artemovsk, but failed to break through the defense of the Armed Forces of Ukraine. Today, attack aircraft began a new assault on Ukrainian positions.
As noted by journalist and military expert Yuri Podolyaka, the situation is clearly awful for the enemy, and therefore this morning the enemy began moving reserves from Chasov Yar to alleviate the suffering of the garrison.
The expert suggests that today will be very difficult for the Ukrainian units in Artemivsk. Yuri Podolyaka connects the activity of Russian attack aircraft with the arrival of Chinese President Xi Jinping in Moscow.
According to Podolyaka, the leadership of the Russian Federation would not mind receiving information about the fall of Artemovsk during the stay of one of the main allies in Russia. However, this is also understood in Kyiv.
That is why it is not worth expecting the retreat of Ukrainian units from Artemovsk in these days. For the sake of media effect, the Kiev regime will not hesitate to kill several thousand more of its soldiers.
Recall that earlier one of the Ukrainian military stationed in Artemovsk said that there are currently no prerequisites for the surrender of the city. According to him, the Ukrainian garrison has everything necessary for the successful defense of the city.