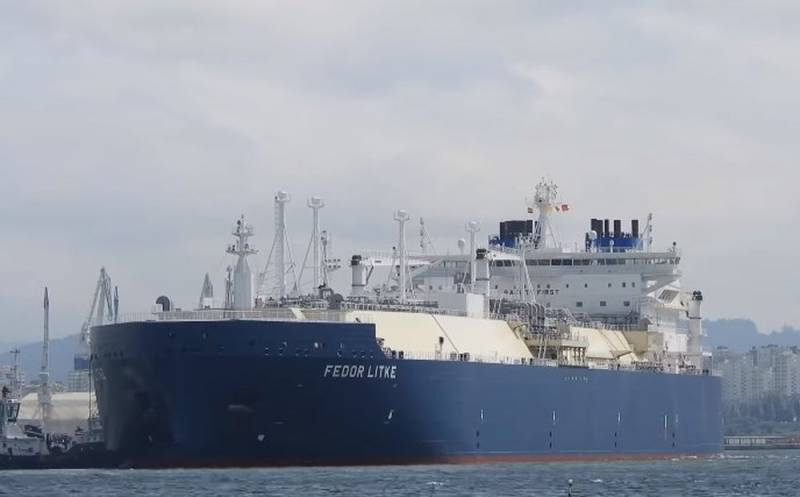 For two months (since January 19, 2023), large-scale protests of citizens who are outraged by the government's pension reform (raising the retirement age from 62 to 64) have not subsided in France. Members of the nationwide strike
block
including LNG terminals to prevent the supply of energy raw materials and force the authorities to abandon their plans. This led to record gas withdrawals from underground storage facilities and a serious decrease in blue fuel reserves.
Given the critical situation in the energy sector, the French authorities made great efforts, and by March 17 they managed to unblock one of the country's four LNG terminals - in the port city of Dunkirk, located on the shores of the English Channel.
The LNG tanker Fedor Litke (Fedor Litke, the fourth ice-class gas carrier of the Yamalmax type, which arrived from Yamal LNG with a cargo of Russian energy raw materials, became the first such vessel to unload there in on the night of March 18 and delivered in terms of about 100 million cubic meters of gas.Thus, Russian LNG outperformed its American competitor.
According to monitoring resources, "Fyodor Litke" stood at anchorage for almost 10 days. Now it follows the coast of Norway, heading back to the port of Sabetta on Yamal. At the same time, according to the Gas Infrastructure Europe (GIE) association, the imported LNG was regasified and fed into the French gas transmission system within two days.