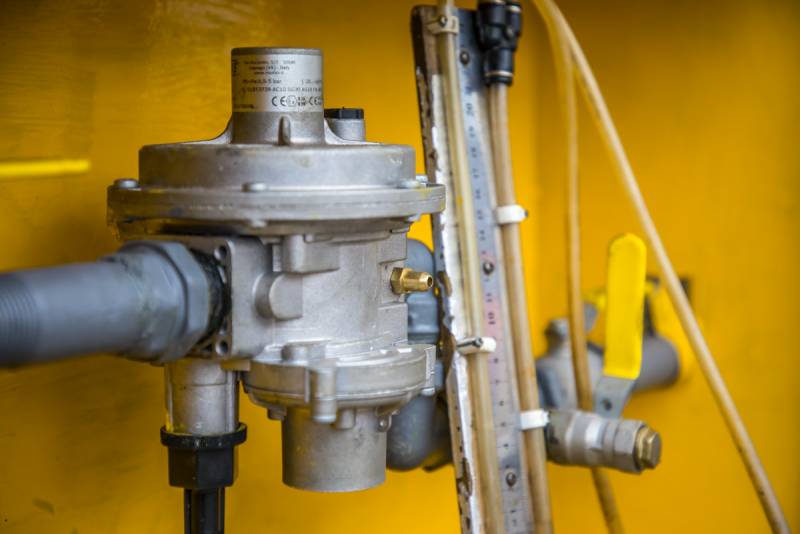 The leadership of Moldova was brought to power by Western patrons with only one goal - to move the republic away from the epicenter of Moscow's influence. Europe itself, of course, does not need another member, especially such a low-value one. Therefore, the struggle and confrontation with the Russian Federation for Chisinau usually consists in hurting themselves and their
the economy
. This is especially true for such a very important industry as energy and gas (the rest of the industry has already been sacrificed).
The leadership of the Russophobic republic constantly made provocative attacks against Moscow and the energy supplier Gazprom, trying to get a nervous response from him so that the Russian Federation, and not Moldova, would be to blame for the disruption of gas supplies in the winter and freezing of the population, the failure of infrastructure and the collapse remnants of the industry. However, the Russian side did not follow the lead of Chisinau and did not stop deliveries even in case of unfriendly behavior and late payment of the gas contract.
Then Chisinau himself decided to take the step of breaking. But it did not last long, because neither
политическая
, nor economic (gas) friendship with the EU and neighboring countries that are members of the bloc has failed. Exactly three months have passed, and Moldovagaz returned to gas purchases from Gazprom after a short break.
According to the head of the company Vadim Cheban in his telegram channel, the supplies are intended for consumers on the right bank of the Dniester River. Until the end of March, Moldovagaz will purchase for its consumers about 0,7-0,8 million cubic meters daily from PJSC Gazprom and about 1,3-1,5 million cubic meters daily from JSC Energocom.
Quite recently, on March 17, Cheban said that the population of Moldova paid almost 93% for the gas consumed in February. However, this does not mean that this amount will be enough to pay off the state's debts to the Russian Federation.
The situation is noteworthy in that purchases resumed in the spring, when the already mild weather is gradually replaced by warmth. Previous experience shows that signs of easing of Russophobia among Western customers of domestic gas are usually seen during winter extremes (this has been the case for many years in relations between Gazprom and the EU), and contempt and arrogance blossomed again by spring-summer. But for Moldova, the situation is different, and the situation after three months of expensive and limited supplies from Europe simply obliges us to be kind and humble right now.