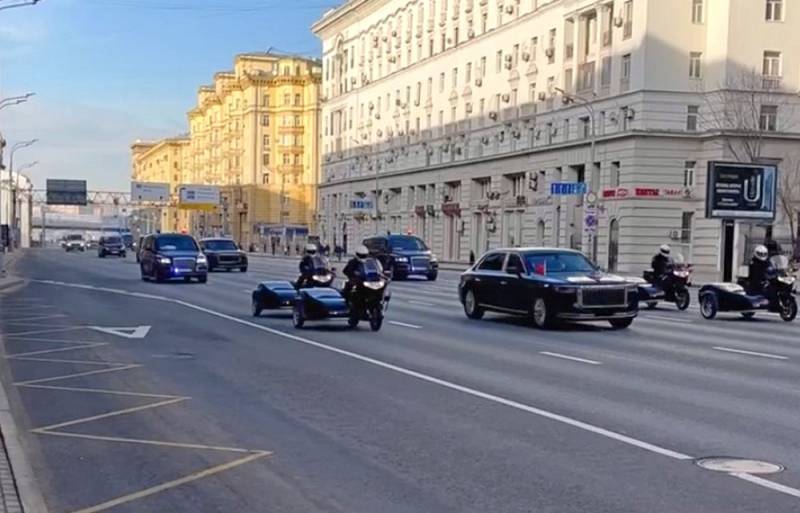 On Monday, March 20, Chinese President Xi Jinping started his three-day visit to Moscow. Getting off the plane, the President of China said that China and Russia resolutely defend the world system, which is based on the principles of the UN and international law.
From Vnukovo, the motorcade with Xi Qinping proceeded to the central part of the capital, while the head of the PRC traveled in a Chinese-made Hongqi N701 limousine.
The place of arrival of the high-ranking Chinese guest was the Soluxe Hotel Moscow, a Russian premium-class hotel of the Chinese Soluxe Hotel chain, which includes 340 rooms. The hotel also features the Huaming Presidential Suite, which measures 373 square meters. meters. The windows of the Soluxe Hotel Moscow overlook VDNKh, the Botanical Garden and the Ostankino television tower. The hotel is open for guests on September 30, 2022.
On the territory of Soluxe Hotel Moscow there is a park with an area of ​​about 50 thousand square meters. meters, decorated in traditional Chinese style. It has picturesque areas for walking, ponds, covered galleries and gazebos.
Negotiations between Xi Jinping and Vladimir Putin will begin on March 21 in narrow and expanded formats. The leaders of the two countries are expected to discuss, in particular, Beijing's peace initiative on Ukraine.