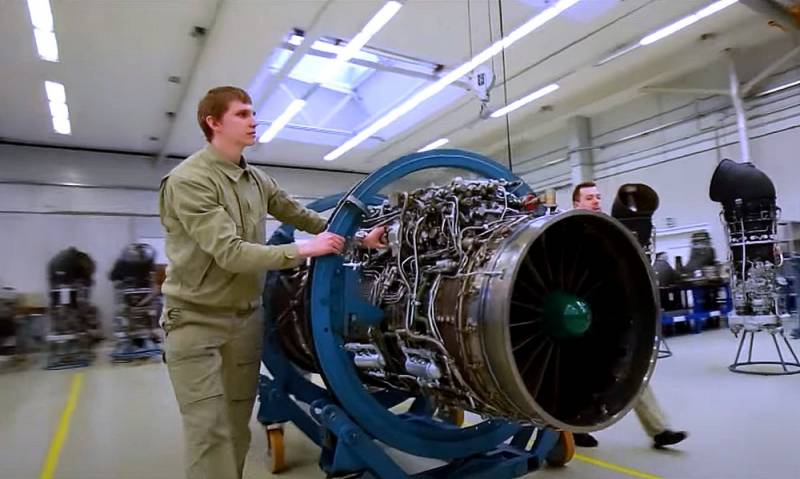 One of the main reasons why Russia is lagging far behind in the construction of heavy drones is the lack of suitable engines for such UAVs. It would seem that in the current conditions, when unprecedented sanctions have been imposed on our country, it will be very difficult to solve this problem.
Meanwhile, recently in the Russian media flashed
news
on the successful completion of tests of the key element of the upgraded AI-222-25 engine. It is this power plant that should become the heart of the domestic shock UAV "Thunder" and not only.
It is worth noting that it was only a miracle that it was possible to maintain the production of this motor. After all, he, like most Russian-Ukrainian productions, could become a "victim"
political
twists and turns that began in 2014.
However, in 2015, the Salyut Gas Turbine Engineering Research and Production Center reported that the production of AI-222-25 was fully mastered by the enterprise. At the same time, the modernization of the power plant did not stop.
One of the key results of this process was the aforementioned announcement of the successful completion of the first tests of the new high pressure compressor for the upgraded unit. According to the developer, the improved product has improved weight and size characteristics, is cheaper to manufacture, and also simplifies the repair and operation of the power plant.
Regarding the Russian drone "Thunder", it was first introduced in 2020. The UAV is unique in that, in addition to the traditional shock function, it will be able to perform another, more "exotic" one.
As planned by the developers, the Thunder drone will be accompanied by 10 small Lightning drones. This "company" must fly hundreds of kilometers ahead of the main aviation group and identify enemy air defense systems. As soon as the latter are detected, the Lightnings will be able to attack the enemy object, and the Thunder will return.
Such a decision could be a significant help for our aviation during the NWO. However, the Russian heavy drone is still at the prototype stage, and the reason for this is the lack of the necessary engine.
However, the recent successes of the Salyut Gas Turbine Engineering Research and Production Center indicate that it may not be so long to wait for the appearance of a unique UAV in service with the RF Armed Forces.