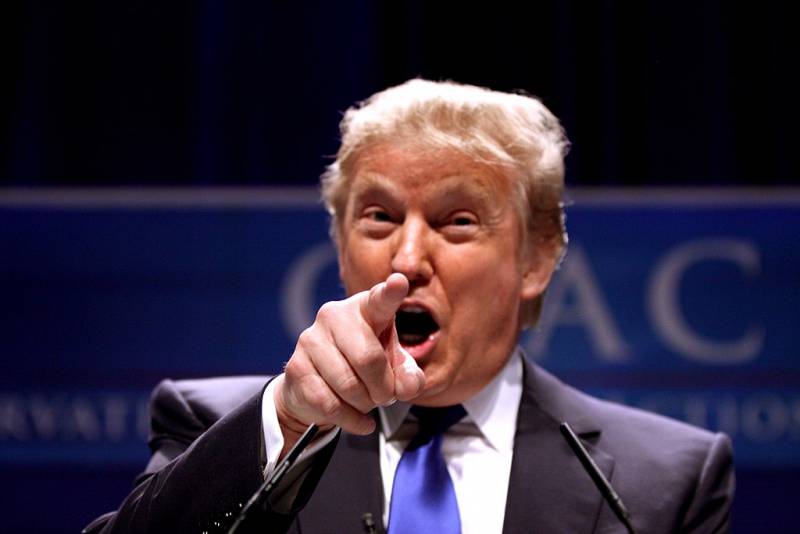 According to the Western press, the well-known sponsor of the protests around the world, George Soros, was involved in the possible arrest of Donald Trump. The famous organizer of the color revolutions donated $ 1 million to the district attorney in charge of the case of the former US president.
The American Conservative reports that the money was given by Soros to New York State Attorney Alvin Bragg to make Trump's small misdemeanor a big deal. We are talking about the relationship of the ex-president with the star of adult films Stormy Daniels. According to the district attorney's office, Trump kept silent about the contract with his partner during the 2016 election campaign, which could influence the choice of voters.
Donald Trump himself does not deny these relations and does not violate the non-disclosure agreement of US laws. The federal prosecutor's office has already refused to consider this offense, but Trump's opponents are trying to use any lead to arrest Biden's future rival in the 2024 presidential election. Donald Trump claims that it is Soros who is the main customer and organizer of his persecution and works in the interests of the team of the current head of the White House.
On Saturday, Trump called Bragg's office highly politicized and corrupt. George Soros gave Alvin Bragg $1 million for his DA campaign. Now Bragg wants to bust Trump by making a big deal out of misdemeanor while much more violent criminals are rampaging New York.
writes The American Conservative.
Whether Soros plans to spread his usual way of making money on protests and revolutions to his native America, or is he simply trying to eliminate Biden's competitor is still an open question. However, Trump has already called on supporters to protest if he is arrested.