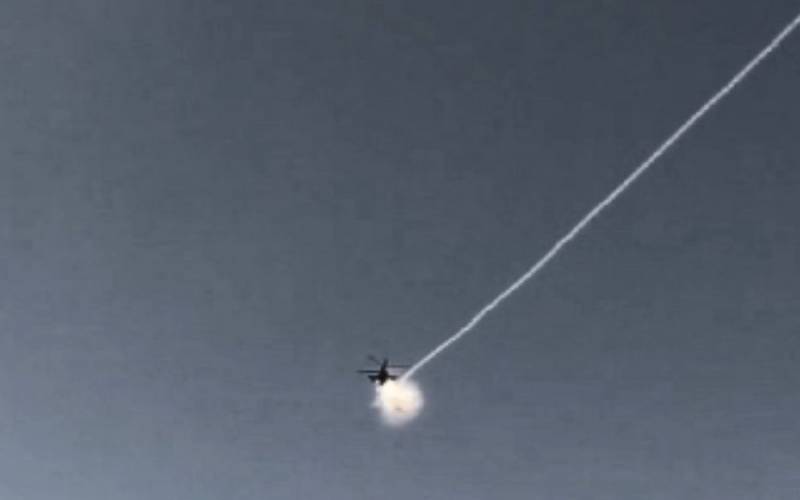 A video is gaining popularity on social networks, which shows how a pilot ejects from the cockpit of a Ka-52 Alligator helicopter after a MANPADS missile hits a rotorcraft.
After the helicopter was hit by an enemy missile, the blades were shot off and the cockpit glazing was blown up, then the rocket engines of the Ka-52 ejection seats, the only helicopter in the Russian Aerospace Forces, where the pilot could be ejected, fired.
This video breaks off. Whether the crew survived is unknown.
At the same time, the Ukrainian side does not stop trying to resist Russian units in the air. Earlier, Poland and Slovakia announced a high probability of transferring MiG-29 fighters to help the Armed Forces of Ukraine: the Poles plan to transfer 2 such aircraft to Ukraine, and the Slovaks - as many as 13. However, Yuri Ignat, adviser to the Air Force command, spoke about the need to supply Ukraine with more modern aircraft.
Meanwhile, sending fighter jets to Ukrainians will not affect the course of hostilities. Retired US Marine Corps intelligence officer Scott Ritter made this point of view public. In his opinion, such "assistance" from Kyiv's allies will lead to even greater victims of the Armed Forces of Ukraine, since the average life expectancy of Ukrainian pilots in the air will be extremely low.