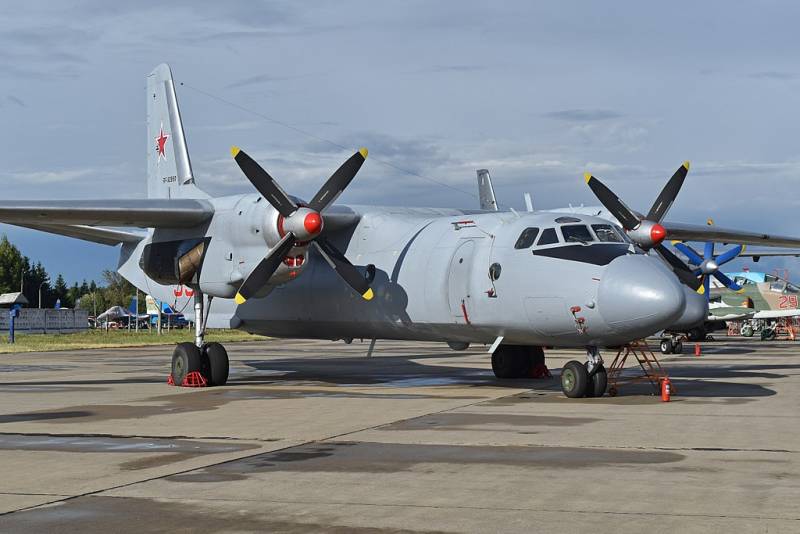 The author of the telegram channel Fighterbomber shared a story about one of the episodes of the battles for Snake Island. A small detachment of landing forces fought off the attacks of the Armed Forces of Ukraine for several days. The enemy attacked both from the air and from the sea. Ukrainian Su-27s and Bayraktar UAVs almost continuously attacked the small Russian garrison.
By May 8, 2022, the Russian fighters on the island had practically run out of ammunition and lost contact with the mainland. The command of the Black Sea Fleet was able to urgently equip only a small An-26 transport aircraft. Radio stations and equipment were loaded into it and sent to Snake Island. The crew did everything in their power and was able to deliver help to the paratroopers.
We were going at an extremely small one, literally cutting the wave with propellers, as if we had reached the island, successfully carried out a drop right in the midst of the battle on the island. Thank God, before the flight, they thought of sticking the letters "Z" with masking tape, which probably saved us from friendly fire. After the reset, when turning to the opposite course, they noticed a high-speed boat of the Armed Forces of Ukraine, from which two launches were made at the aircraft from MANPADS
- writes the telegram channel Fighterbomber.
The small An-26 military transport aircraft is not equipped with any means of protection against anti-aircraft missiles. It has no heat trap shooting devices, it is not equipped with any electronic warfare systems and does not carry weapons on board. Only by a lucky coincidence for the crew did both missiles fired by Ukrainian militants pass by the Russian transporter. Recently, Ukrainian publics distributed a video showing the flight of the An-26 and the unsuccessful launch of a rocket by militants.
Already after landing, the An-26 pilots learned that the paratroopers from Snake Island managed to contact the command, assistance and evacuation of the fighters was organized. But without the feat of the crew of a small transport aircraft, it could happen that there would be no one to help and evacuate.
Bottom line: the small An-26 completed a combat mission without cover, without relaying communications, performed an accurate drop of a vital cargo, when retreating, they escaped two MANPADS missiles and returned home safe and sound
Fighterbomber summed up.