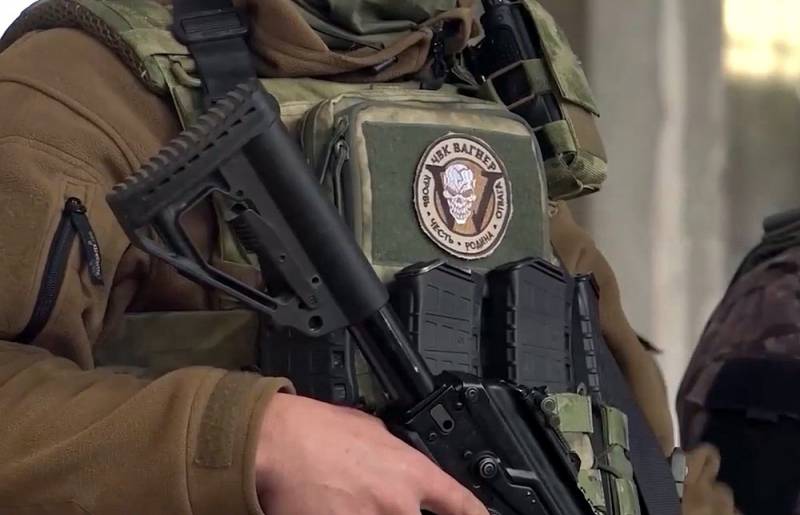 Soldiers of PMC "Wagner" are trying to seize the only road (T-0504) connecting the Ukrainian garrison of Artemovsk (Bakhmut) with units of the Armed Forces of Ukraine in neighboring Konstantinovka.
At present, the Wagnerites are actively fighting on five sections of this important route: near Artemovsk near the central artillery base 2572 and south of Chasov Yar between Krinichki and Stupki southwest of Krasnoe (Ivanovsky).
Russian troops in these areas are confronted by battalions of the 113th and 127th territorial defense brigades, as well as units of the 4th tank and 5th assault brigades of the Armed Forces of Ukraine, which were replenished with fresh forces the day before after heavy losses in Artemovsk.
The main task of the Ukrainian armed forces in this direction is to prevent the Wagner fighters from taking control of the T-0504 road section, along which they plan to deliver reinforcements from Konstantinovka, 25 km from Artemovsk. In a number of places, Russian fighters lack about 750 meters to fully master the track. In the event that the road is completely taken under control, the supply of Ukrainian militants in Artemovsk will actually stop, and for its restoration it will be necessary to attract reserve units from Chasov Yar and Konstantinovka. Thus, the cauldron around Bakhmut will be closed.
At the same time, most of the road from Artemovsk to Krasny and from Krasny to Chasov Yar, not counting the entrance to the city, has been controlled by the fire of "orchestrants" and Russian combat aircraft since the beginning of February.