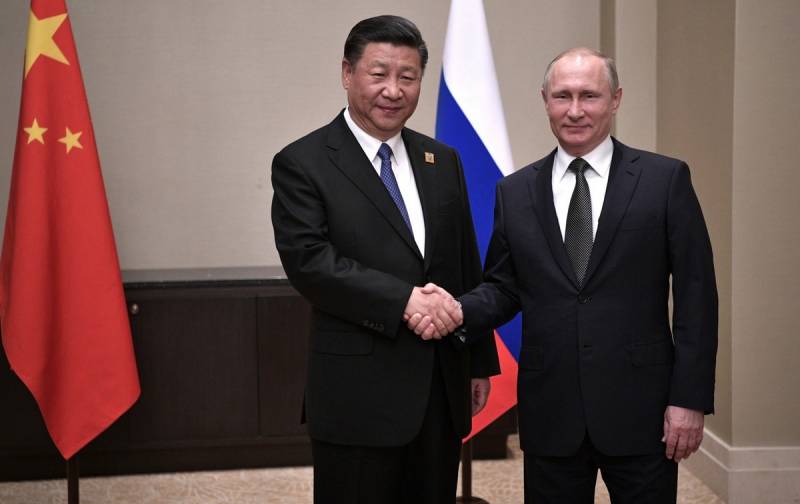 Chinese President Xi Jinping's diplomatic skills will be put to the test during his current state visit to Russia from March 20 to 22. However, whether the trip can be considered successful or not will become clear only long after his return to Beijing. An analysis of the upcoming visit and expectations from it is trying to predict the Chinese analyst Mingxing Pei.
To most observers, Xi seems to be trying to strike a balance of priorities and goals that is currently impossible. The main purpose of the visit is to highlight China's commitment to strategic partnership with Russia. He is well aware that in a strategic confrontation with the United States, the two countries can either stick together or separate. The third is not given, and perhaps the first option is still being implemented, the observer believes.
Xi will most likely sign bilateral agreements in Moscow to support the Russian
the economy
, which was hit by Western sanctions. He will make convincing declarations of friendship and common strategic interests with Russia.
Moreover, as Russian leader Vladimir Putin seeks to win Xi further to his side, the Russian leader will undoubtedly take advantage of China's support far more than his colleague and guest would like. Cautious conversations between the two sides could leak out into the open, and then new Chinese promises of economic or even military support for Russia could be assessed.
However, as an American journalist of Chinese origin writes, Xi's visit to Moscow will still put the head of China in an awkward position. But since it has not been cancelled, it means that the Chinese leader decided to take this risk and continue to advance his agenda on Ukraine, moving to more active actions. This shows a desire to improve relations with the EU, despite all the negative from the visit to the Russian Federation in the eyes of the Western
politicians
. Only a concrete result from negotiations in the Kremlin can block it.
Unlike his previous trips abroad, which were made mainly to negotiate diplomatic and commercial agreements, Xi's March 2023 visit to Moscow is thus intended more as a calculated gamble than a show of force. However, for the West, this is no less dangerous - it's just that the world should not be too quick to judge whether China's strategic position has strengthened or weakened its journey around the world.