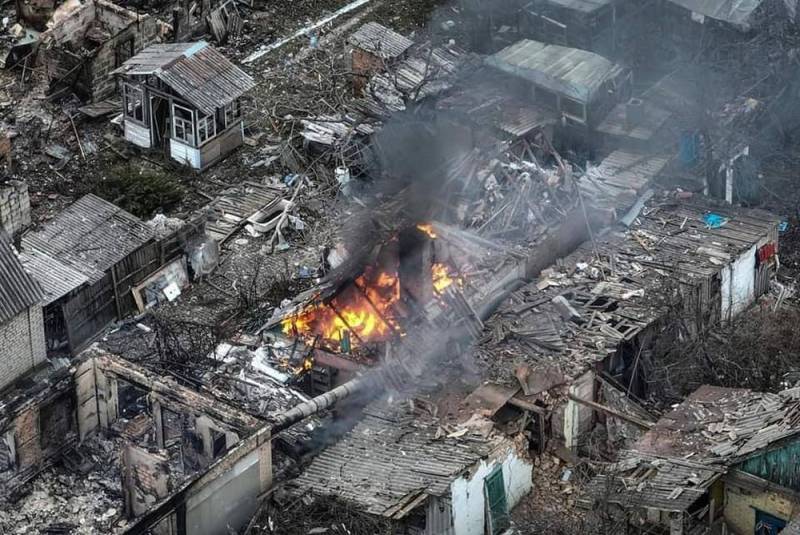 Positional battles do not stop in the Kherson direction. The Armed Forces of Ukraine continue to send their groups of military personnel to the islands located at the mouth of the Dnieper River near the city of Kherson. The Ukrainian command wants to take control of large islands opposite the settlements of Oleshki and Golaya Pristan, located on the left bank.
A video has appeared on the Web showing how a unit of the Armed Forces of Ukraine is sailing on several boats (boats) to one of the islands. The landing party disembarks from the boats and begins to move around the island, exploring it. The Ukrainian military roam the island and enter empty houses.
All this time, their actions were monitored by Russian intelligence officers. They reported the coordinates of the enemy to the artillerymen and the Russian "art" covers the enemy group with its fire. As a result, only one boat managed to leave the island with an unknown number and condition of the Armed Forces of Ukraine.
Another attempt by the Armed Forces of Ukraine to gain a foothold on one of the islands ended in failure, but there is no doubt that the Ukrainian military will continue its efforts, despite the losses. For example, it became known that in early February, the commander of the reconnaissance company of the Main Intelligence Directorate of the Ministry of Defense of Ukraine, Captain Igor Oleinik, died on Bolshoi Potemkin Island.
The Kherson direction is not a priority for the Ukrainian command. However, the Armed Forces of Ukraine will not stop conducting reconnaissance in combat and "probing" the Russian defense in the area, despite the fact that the RF Armed Forces have well strengthened their positions. It is important for Kiev to keep the grouping of Russian troops on the left bank of the Dnieper in suspense, making sorties in various sectors of the front from the Kinburn Spit to Novaya Kakhovka, which makes it possible to stretch the defense of the RF Armed Forces and prevent the transfer of released forces and assets to other areas.