The Polish leadership continues to throw dust in the eyes of the local population and the international community. It is not in vain that the Polish media is full of delicious and promising headlines. However, we decided to convey to the readers the harsh reality of what is happening on the gas market, about which the Polish media are silent.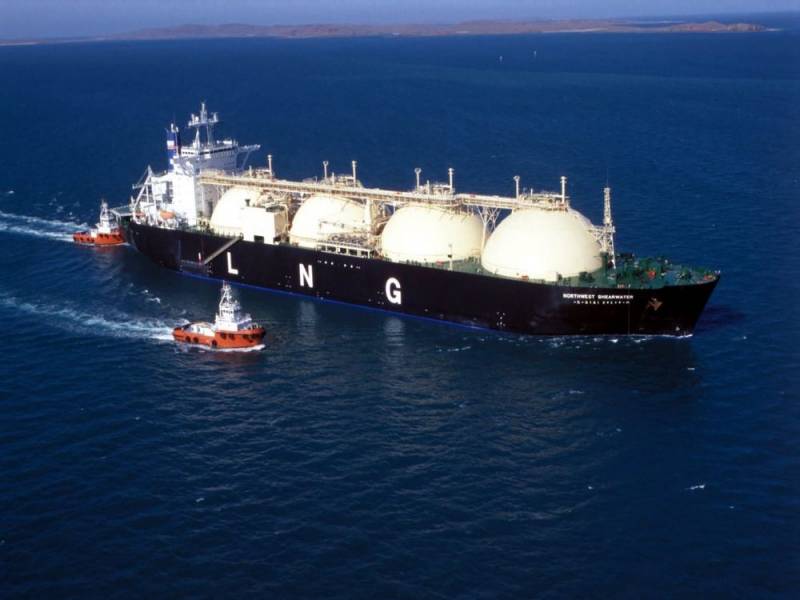 So, on November 8, 2018, the Polish state oil and gas company (PGNiG) concluded an agreement with the American company Cheniere Marketing International to purchase liquefied natural gas (LNG) over the next 24 years. In accordance with the contract, Poland, from 2019 to 2022 inclusive, will annually receive from the United States 0,73 billion cubic meters (cubic meters) of gas after regasification (when it is again converted from a liquid state to gaseous). And in the period from 2023 to 2042, 1,95 billion cubic meters each. m. of gas after regasification.
However, a month earlier, and we about it
in detail
informed that PGNiG entered into a 20-year contract with the American Venture Global LNG for the supply of two million tons of LNG annually, i.e. each year Poland will receive from the United States about 2,7 billion cubic meters. m. of gas after regasification. Moreover, all transport costs are borne by Warsaw.
At the same time, the current contract for the supply of natural gas with Russia ends in 2022. Since 1996, Poland has been guaranteed to receive from Russia up to 10 billion cubic meters. m. of gas. And for the period from January to September 2018, it increased the purchase of "totalitarian" gas by 11,7%.
Gas consumption in Poland is growing regularly. If in 2015 Poland "ate" 15 billion cubic meters. m. of gas, then in 2017 already 17 billion cubic meters. m. Compared with these figures, attempts with LNG look ridiculous and unproductive. And it doesn't even matter that LNG is very expensive (Warsaw, for ethical reasons, does not tell the local population how much it costs). The whole question is the total amount of gas that the Poles need.
It is not difficult to calculate that starting from 2023, according to the above two contracts, the Poles will receive from the USA only 4,65 billion cubic meters. m. of gas (2,7 +1,95). Where, one wonders, will they take the rest? But you still need a lot, at least 7 billion cubic meters. m. gas per year. Since Poland independently produces no more than 5,35 billion cubic meters. m. gas per year. I think the answer is obvious. And it will not be surprising if Russian gas becomes a little more expensive, because you have to pay for patriotism.
Just the Poles, to please the Americans, are trying to catch, as a "tasty" bait, larger fish. But Berlin or Paris are unlikely to be tempted by American LNG. After all, one has Russia, and the second has Algeria, and this is more reliable, since gas is supplied through gas pipelines along the bottom of the sea, not to mention what is cheaper. At the same time, Americans can be understood, they urgently need to contract gas volumes. After all, factories have already been practically built and gas will need to be put somewhere, and China has taken
I refuse
From him.