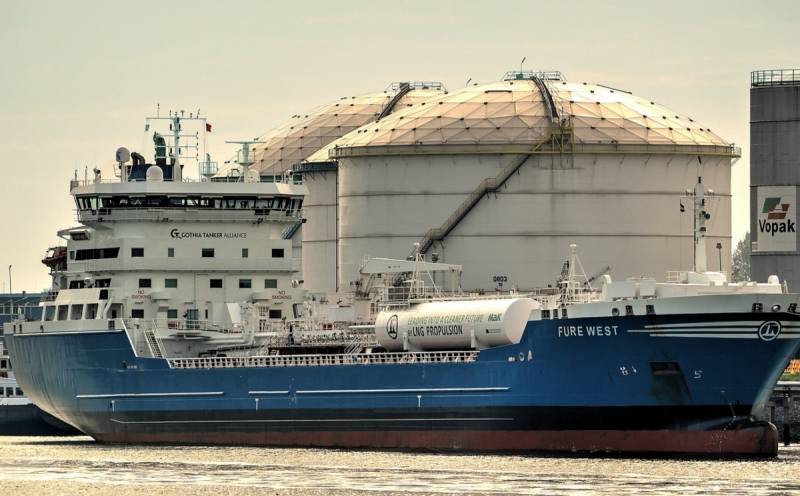 The cost of gas on the European market continues to fall, as does the interest in it from spot sellers. However, fuel is supplied under long-term contracts. European natural gas futures posted their biggest weekly drop so far this year, Bloomberg writes, as weak business activity dampens demand and supply concerns ease.
The nearest monthly benchmark contracts fell 3,4% this Friday after the trading session, losing up to 19% of their original value in a week. Prices for contracts with day-ahead delivery also fell. In this situation, many traders simply took the goods to Asia, where quotes are higher and more stable. The freedom of these entrepreneurs is sadly viewed by suppliers who have long-term contracts and are obliged to sell their expensive raw materials to the EU at any price.
As the heating season draws to a close, fuel stocks in the Eurozone's underground gas storage facilities are currently at around 56%, meaning less gas than usual will need to be replenished in the summer. However, experts warn that there is one significant problem.
Now, when prices have dropped abnormally (as for this time of year), and fuel supplies are at a high level, it would be possible to start pumping additional volumes into UGS facilities, as logic and expediency dictate. But due to the still insufficient temperature, gas operators are still forced to buy gas for generation, not storage.
Such an untimely cold forces all new supplies to be sent to generate heat and electricity, which ruins plans for next season. Still, 56% of the reserves, although it is an impressive volume, is clearly insufficient for the successful passage of the winter. But Europe cannot start doing what is profitable and practical (stocking up fuel off schedule). She is not in a position now to choose a model of behavior, and time has already been lost.
By the time the cold finally leaves Europe, and demand revives against the backdrop of the start of the calendar (according to plan) replenishment season, prices will creep up and an opportunity, like these days, may no longer be presented. The imbalance of the market makes itself felt, and recently in the EU everything is out of time and out of time in the energy sector. And its survival, as winter has shown, is due to a happy accident, but not to strategy, tactics or economy.