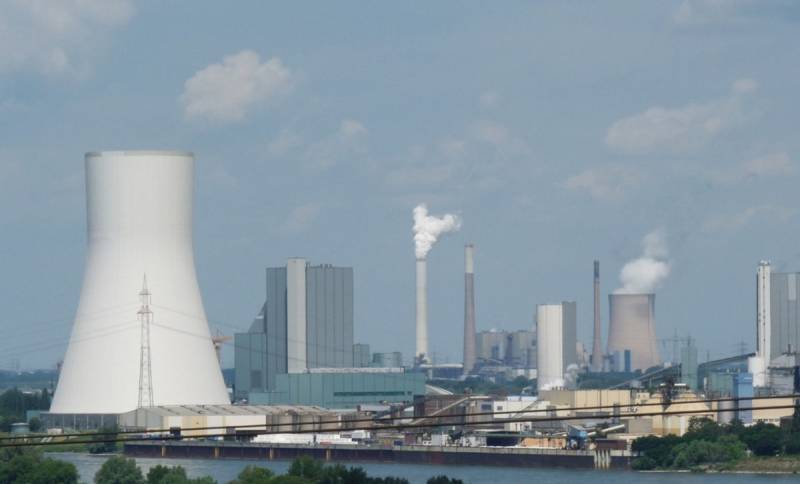 The International Energy Agency (IEA) predicts that Asia will account for half of global electricity consumption by 2025, with one third of global electricity capacity being consumed in China. While clean energy is gaining momentum in the region, coal is now almost the mainstay of the energy production cycle across the continent.
No Asian country uses wind, solar or nuclear power as its main source of generation, despite the fact that the combined share of these sources has doubled over the past decade. This state of affairs is very embarrassing for Washington, and not at all because it is harmful to the environment. On the contrary, it is very beneficial for the export business of American shale players. But the Asian giants, as you know, turned their faces to Russian hydrocarbons, and the White House immediately remembered the "green agenda" based on the principle "don't get it for anyone."
After coal (purchased in the Russian Federation), natural gas is the second most used source of electricity in the region, with the Middle East and Russia accounting for the majority of fuel suppliers. Of course, all this irritates Washington very much, which is why the United States is literally pushing through (where they can, they do it openly) the environmental issue in order to harm Moscow.
Moreover, the United States does not spare either enemies or friends. For example, Taiwan has officially announced that in the very near future it will cut its Kuoshen nuclear power plant (stopped forever the other day) into metal by 2025 and, of course, for the sake of "ecology" will switch - right! - US LNG. And this despite the fact that the world gendarme himself revives the "dirty" nuclear energy, justifying it, calling it the savior of the national
economics
.
With China and India, things are getting more and more difficult for the US. But using the environmental agenda, Washington is trying to push it in relation to these countries under the auspices of international organizations such as the UN, etc. This has become especially important for the Joe Biden administration now, when the shadow market for oil products ceases to be such and becomes an equivalent or even larger replacement for the market pro-Western, while China and India are firmly addicted to supplies from the Russian Federation.