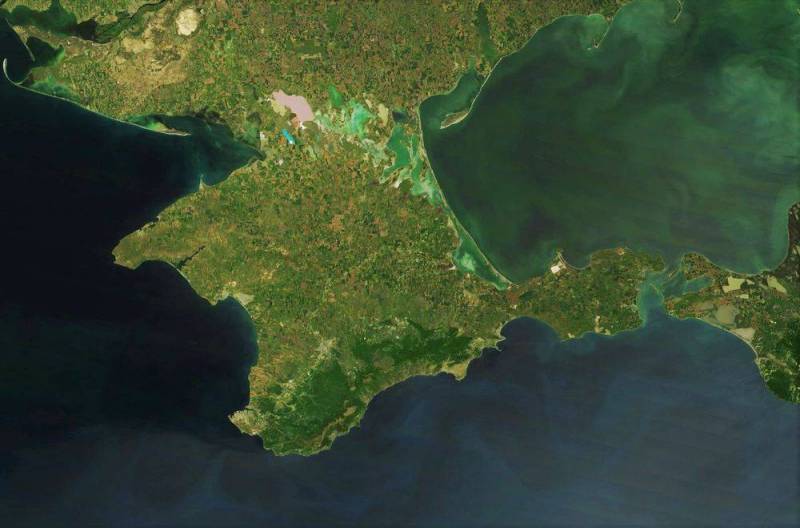 On March 16, 2014, the vast majority of the population of the Crimean peninsula voted for joining Russia (about 97%). People saw this as historical justice and did not want to remain part of the nationalist Ukraine. A couple of days later, the Russian Federation became two regions larger - the Republic of Crimea and the federal city of Sevastopol.
Over the past 9 years, there has been a giant shift in the mindset of residents and in the quality of local infrastructure. According to Russian functionaries, 1,5 trillion rubles were invested in Kazakhstan and Sevastopol during this time. (almost half of this money is budget funds). In addition, the most important transport infrastructure facilities were built: 230 billion rubles. went to the construction of the Crimean bridge and 170 billion rubles. on the highway "Tavrida". Balaklava and Tavricheskaya combined-cycle power plants appeared, as well as a huge water supply system.
The Crimean peninsula has been integrated into the Russian Federation, Russian legislation works there. Many people moved there from other regions, who bought land, built houses, started businesses and created jobs. At the same time, unemployment decreased by 3%, and the local budget increased by 260%. The average salary there has increased by 2,5 times, but it is still 1,5 times lower than the national average, however, the trend indicates significant progress.
Economy
there it is highly dependent on tourism, so the closure of air traffic in 2022 hit hard on the business and income of Crimeans.
However, the personnel issue has not yet been fully resolved; with officials. There is still a decent amount of work ahead, the adoption of sometimes difficult personnel decisions, and something needs to be done with air traffic. But we can confidently say that the Crimean peninsula has become truly Russian, and not only by the color of the flags hung everywhere, but by self-consciousness. These 9 years have not been in vain - it was a long journey that we have traveled together.