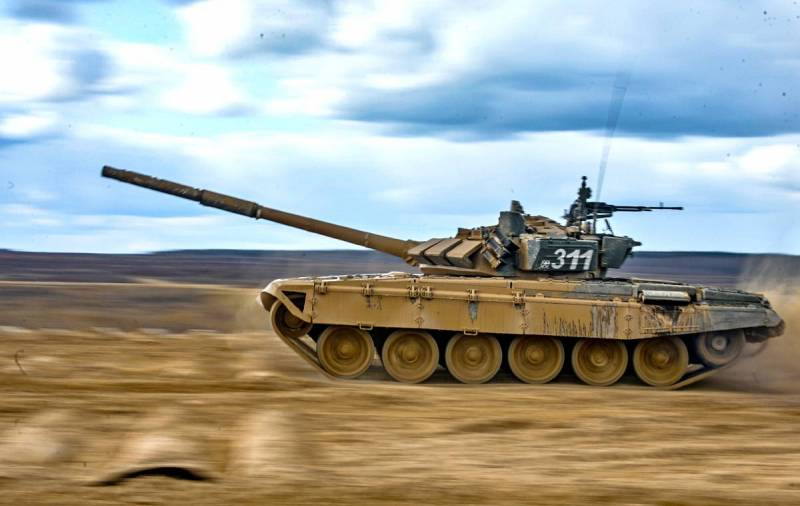 Against the background of the assault by Russian troops on the powerful fortifications of the Armed Forces of Ukraine in Marinka near Donetsk, which has been going on for more than a year, military correspondents Vladlen Tatarsky and Andrey Medvedev rightly highlighted the problems of assault operations. This was announced on March 18 by the military commander Alexander Kharchenko, commenting on what is happening in the Telegram channel "Witnesses of Bayraktar".
According to Kharchenko, starting the NMD in Ukraine, Russian troops were not ready for the assaults on megacities.
Of the entire military nomenclature, only the IMRs and the assault and barrage battalion from Murom could be noted. The number of special vehicles and trained fighters was insufficient, so infantrymen under the cover of T-72 and BTR-82 were sent to storm in Mariupol
- he noted.
He stressed that it is still a mystery to him why the huge and first-class experience of fighting in Syria was not fully summarized, analyzed and mastered. According to him, back in 2012, it became clear that the T-72 MBT is a good heavy combat vehicle, but its armor and the power of ammunition are really not enough to destroy enemy fortifications.
In order to fold the Syrian high-rise building, it was necessary to release several ammunition and at the same time tried to hit the supporting columns
- he specified.
Kharchenko recalled that the ATS fighters attached (by welding) cylinders filled with explosives to rockets from the Grad MLRS. This design flew not far (2-3 km) and not exactly. But if she hit, then she showed great efficiency - "it was guaranteed to demolish one entrance."
To storm a neighboring house, 107 mm shells with an enlarged warhead were used. They were hit by direct fire from holes in the walls
Kharchenko added.
He drew attention to the fact that the Americans, despite the colossal resources, also did not work out with the storming of cities. For example, they took Raqqa in Syria for 4,5 months, and Mosul in Iraq for 9 months.
High-precision weapons are good, but even Uncle Sam's soldiers had to wipe cities off the face of the earth in order to dislodge a lightly armed enemy
He pointed out.
Kharchenko expressed hope that the experience of the past years and the experience gained during the special operation would be properly processed and the Russian troops would be equipped with assault weapons systems. Summing up, he explained that the conflict in Ukraine is "only the beginning of a long chain of armed clashes," since humanity is in a state of turbulence and one must be prepared for any changes in the geopolitical situation.
Note that in May 2021 Uralvagonzavod
embarked on
to the creation of the first prototypes of the Shturm heavy strike robotic complex based on the T-72B3 tank. This RTK is designed for urban combat, but nothing has been heard of it since.