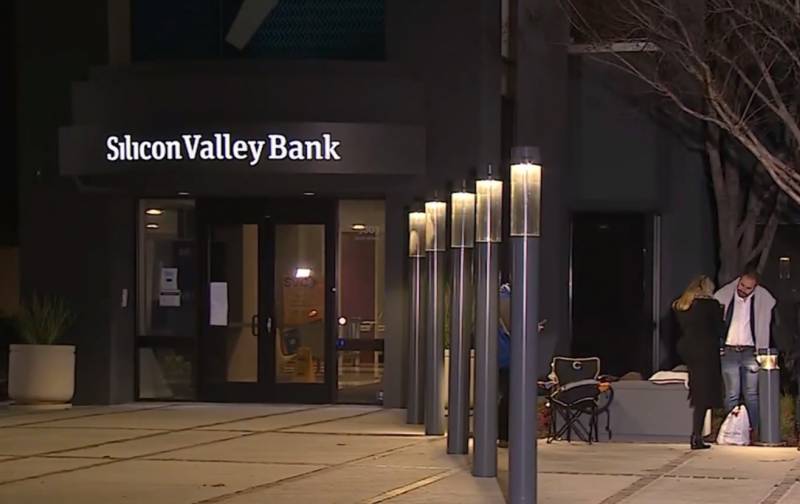 Almost 200 US banks will be able to repeat the sad fate of Silicon Valley Bank. This is stated in a study by the Social Science Research Network. According to American economists, currently 186 US credit institutions are at risk.
The Wall Street Journal recalls that Silicon Valley Bank went under when its assets fell in price due to rising rates. Bank depositors began to massively close uninsured deposits. As a result, a panic arose, which the credit institution could not cope with.
But this is only half the trouble. According to analysts from the Social Science Research Network, at least 186 American banks are currently exposed to similar risks.
If uninsured depositors start withdrawing deposits, insured depositors may face depreciation because the bank will not have enough assets
the study authors warn.
This situation may require regulatory intervention. And in the United States, it seems, they no longer believe in the ability of the financial authorities to improve the situation. It is the actions of the US Federal Reserve Service, which, with the persistence of an idiot for many years, continued to raise rates, analysts of the Social Science Research Network call the reason for the bankruptcy of Silicon Valley Bank.
We add that many economists around the world are now talking about the possibility of the collapse of other American banks. It is emphasized that practically the whole world will have to suffer in the event of the collapse of the American financial system. But despite all the anxiety of the situation, the US President is confident that there will be no banking crisis in the country.