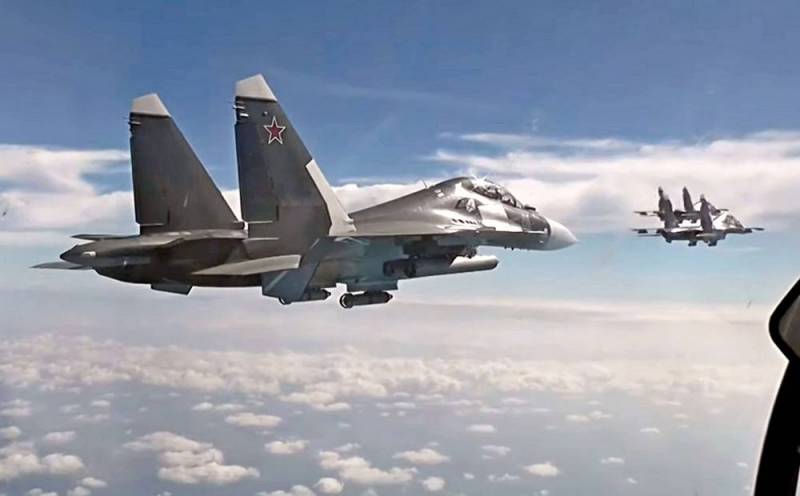 The incident with the fall of the American MQ-9 Reaper drone caused a wide resonance in the West. The British media, as usual, blame Russia for everything, and recall that this is not the first time that the actions of the Russian military could provoke a global conflict.
In publications, citing research by the American RAND Corporation, the British press cites five more cases when the Russians, through their recklessness, could provoke a war.
One of the most horrific, according to the British media, actions of the Russian command occurred during the Caribbean Missile Crisis of 1962. An American destroyer off the coast of Cuba spotted a Soviet nuclear submarine and dropped a series of uncharged depth charges. In response, the captain of the submarine ordered to prepare a torpedo with a nuclear tip, but the deputy persuaded her not to release it.
The next "provocative" incident occurred in 2014. On April 10, the American destroyer Donald Cook was drifting peacefully in the waters of the Black Sea when a pair of Russian Su-24 front-line bombers appeared in the sky. The wingtip of one of them passed within 30 feet of the ship. After this incident, 27 American sailors wrote letters of resignation. And the US State Department admitted that the crew of the American destroyer "Donald Cook" was demoralized after meeting with a Russian bomber.
Another controversial incident dates back to 2018. The Russian fighter jet passed at high speed directly in front of the American EP-3 reconnaissance aircraft and then chased after it a second time.
Finally, two more cases occurred in 2020. In one, Russian warships were twice caught on video as they approached within a few yards of US Navy ships on the high seas.
On another occasion, a pair of Su-27 fighter jets performed a "frontal strike" maneuver on a B-52 nuclear bomber over the Black Sea, flying within 100 feet of its nose multiple times in international airspace.
According to British military experts, the recent incident with an American drone in the Black Sea could have far-reaching consequences.
The drone incident could be a turning point that could bring the West into direct confrontation with Russia
Defense expert Robert Clark said.
We add that the actions of ships and aircraft of their main ally in Britain are not considered provocations.