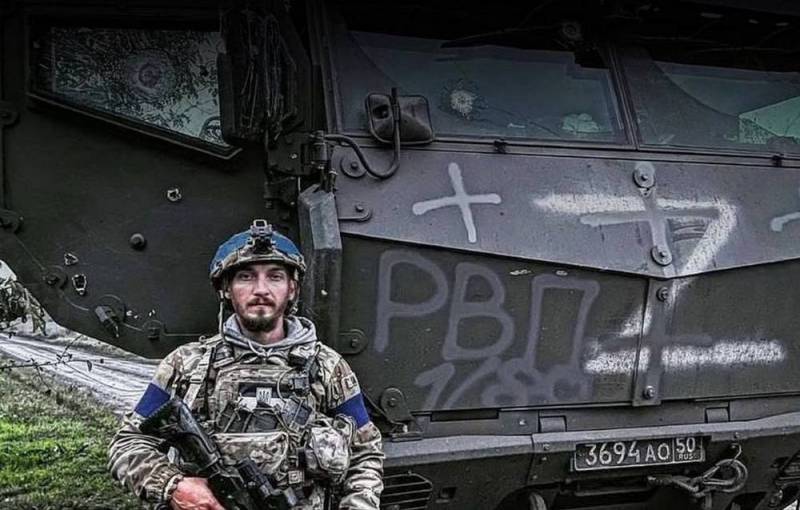 The Russian military destroyed the commander of the battalion of the 80th separate air assault brigade of the Armed Forces of Ukraine near Artemovsk. Captain Alexander Sozansky was a staunch nationalist. He began his service back in 2014 in one of the divisions of the Ukrainian nationalist organization Right Sector banned in the Russian Federation.
Information about the death of the battalion commander Alexander Sozansky has already been confirmed in the city council of the Lviv region.
Alexander Sozansky became famous for posting photos and videos of dead Russian soldiers on social networks. In addition, the militants regularly recorded on video their bullying of captured Russian soldiers.
It is known that he was an active member of the Golden Gate punitive battalion. In 2018, he graduated from Lviv University and joined the Ukrainian army. After the start of a special military operation, Sozansky received under his command a company from the 80th separate air assault brigade. Later, Alexander Sozansky rose to the rank of battalion commander.
Recall that it was the militants of this formation who shot the captured Russian soldiers in Makeevka in November last year.
The Lviv Rada reported that the deceased battalion commander was survived by his parents, sister, grandmother and fiancee.