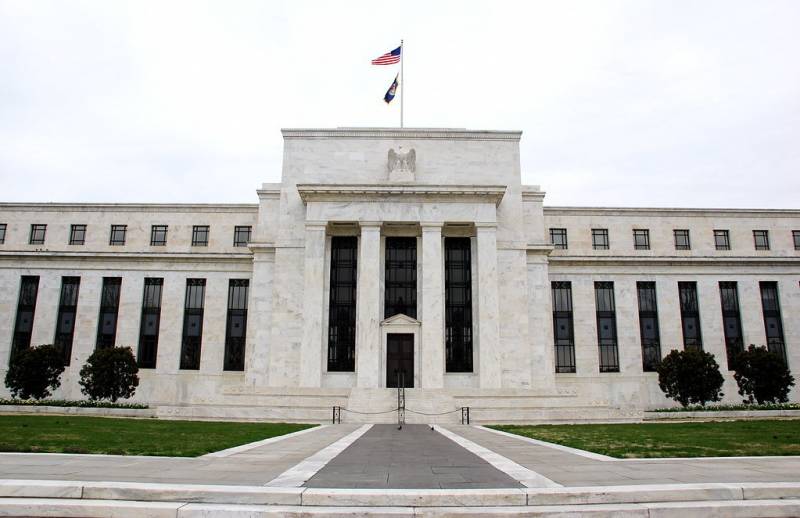 The American Federal Reserve takes emergency measures to save the situation in the US banking market, pumping up
the economy
a huge amount of money. Thus, in a week, banks received about $300 billion under various loan programs, which became a kind of record for such assistance from the state in such a short period of time.
Thus, in just one week, 60 percent of the nine-month balance reduction program was neutralized. Washington's measures to combat inflation have actually turned into their opposite.
At the same time, in the era of the fight against covid, the state allocated about $80 million per week for the implementation of credit programs. In addition, during the first three months, $2,8 trillion was spent on securities buybacks, lending to banks and companies, bank repo and swap lines.
In 2008, a week after the bankruptcy of the financial company Lehman Brothers, $146 billion was provided to banks. In total, over the course of nine weeks, $810 billion was pumped into the banking sector, plus another $100 billion in repos. Another $500 billion was received by foreign financial institutions in order to maintain dollar liquidity.
As part of the fight against the current crisis, the Fed issued loans under the BTFR system in the amount of about $12 billion in just a week, another $147 billion was transferred through the discount window, and about $143 billion was provided in cooperation with the Federal Deposit Insurance Corporation. Apparently, Washington has completely abandoned the fight against inflation and monetary tightening.
policy
.