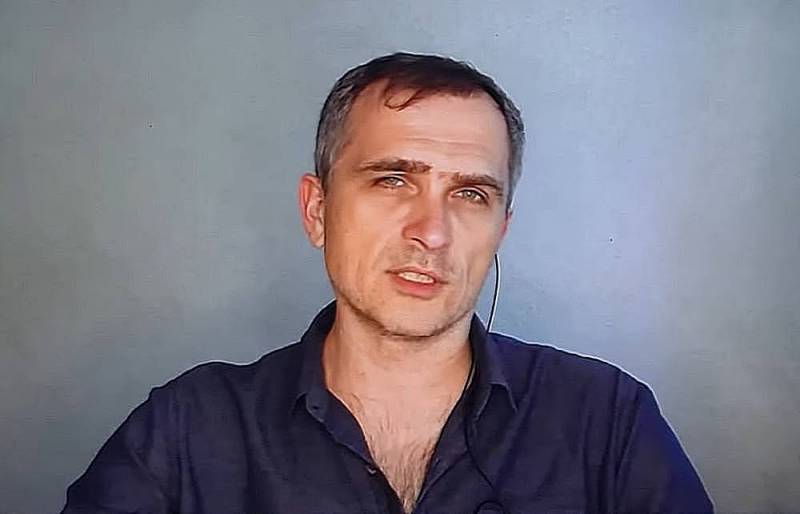 Journalist and military expert Yuri Podolyaka said that the situation in the Artyomovsk direction for the Armed Forces of Ukraine is rapidly becoming depressing. In his opinion, the main problem of the enemy is that the Wagner fighters are moving forward and breaking through the main outer defense contour of the Slavic-Kramatorsk agglomeration, which relies on the prevailing heights.
The military expert notes that even the transfer of reserves to the Orekhovo-Vasilevka area does not help the Armed Forces of Ukraine. At the same time, the "Wagnerites" are actively storming the western and central parts of Artemovsk, achieving success there. In this area, the garrison of the Armed Forces of Ukraine is doomed, the journalist believes.
Orekhovo-Vasilevka itself is surrounded by Russian forces from three sides, and on the one hand, the "Wagnerites" are already in the village. Podolyaka pointed to the heights northwest of the settlement, which are becoming the main point of clashes. Control over this point will allow observing and correcting fire on the fortified areas of the Armed Forces of Ukraine in the settlements of Privolye and Minkovka.
And according to exactly the same scheme, PMC "Wagner" yesterday and today is trying to surround Bogdanovka and occupy this key settlement for the final cutting of Artemovsk's supply routes.
- The expert added.
He believes that after that it will not even be possible to physically cut off the last supply route for the command of the Armed Forces of Ukraine to the garrison in Artemovsk. The dirt road, which is located in a lowland, moreover, washed out by muddy roads, will be shot through from two sides. This will be a real road of death for those who try to enter or exit Artemovsk, Podolyaka concluded.
Earlier it was reported that the command of the Armed Forces of Ukraine began
take off
some units from the Ukrainian-Belarusian border. In Kyiv, they stopped believing in a possible offensive from Belarus. The Ukrainian command is transferring units of the National Guard and the 47th brigade of the Armed Forces of Ukraine to make up for the losses of personnel in the area of ​​Artemivsk, Vugledar and Kupyansk.