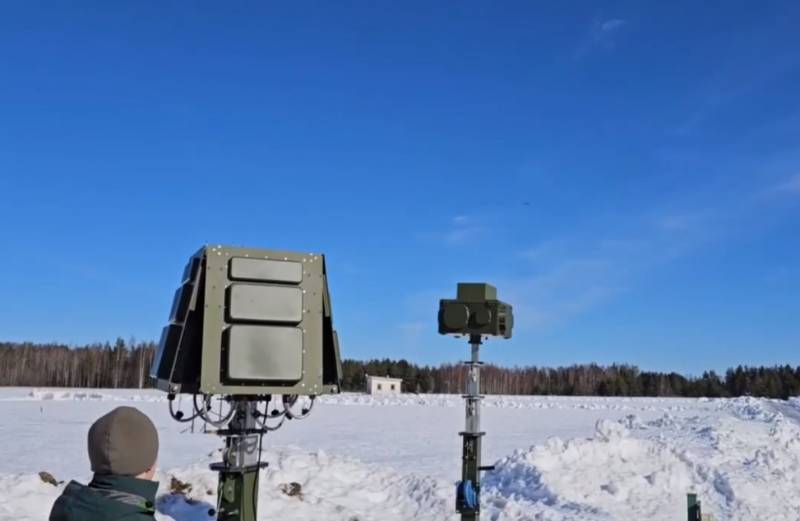 The Roselectronics holding, which is part of the Rostec state corporation, showed the work of a new complex for combating drones. The novelty is capable of suppressing enemy drones at a distance of up to 5 km and can simultaneously jam several data transmission channels. The Serp-VS5 complex sees the UAV in a 360-degree sector along the horizontal axis.
Today, for the first time, we demonstrated the operation of the Serp complex of a new modification at the test site. Providing anti-drone protection is becoming an integral part of the security system of any objects. The equipment can work effectively both autonomously and as part of complex systems.
– stated in a press release from Rostec.
The equipment operates in the main frequency ranges from 900 MHz to 5,8 GHz, which allows it to be used against any modern drones. The Serp-VS5 complex suppresses GPS, GLONASS and Beidou signals, disorients the UAV in space and disrupts the flight mission.
The manufacturer assumes that Serp-VS5 will be in demand to protect important facilities from attacks by reconnaissance and strike UAVs. The Ukrainian military regularly uses drones to strike deep into Russian territory, and the novelty from Roselectronics should help prevent such incidents.