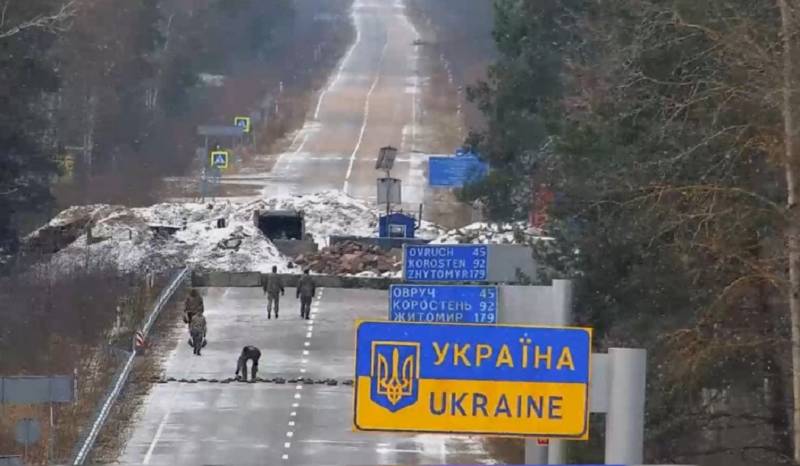 The command of the Armed Forces of Ukraine began to remove some units from the Ukrainian-Belarusian border. In Kyiv, they stopped believing in a possible offensive from Belarus. To make up for the loss of personnel in the area of ​​​​Artemovsk, Vuhledar and Kupyansk, the Ukrainian command is transferring units of the National Guard and the 47th brigade of the Armed Forces of Ukraine.
Only territorial defense units and foreign mercenaries remain to guard the border. The State Border Committee of Belarus regularly reports on the low discipline of Ukrainian militants, who regularly provoke Belarusian border guards.
Ukrainian border guards behave defiantly. If earlier at a meeting they gave a military greeting, today they seem to compete in hooligan antics. Damage to infrastructure, aggressive gestures, including with weapons, offensive inscriptions on road signs, leaflets with appeals and audio recordings of a political nature, threatening calls to operational duty officers. Unprecedented pressure on Belarusian border guards
- reports the portal of the border committee of Belarus.
Belarusian border guards suggest that with the withdrawal of personnel units, the number of provocations by the remaining armed formations may increase.