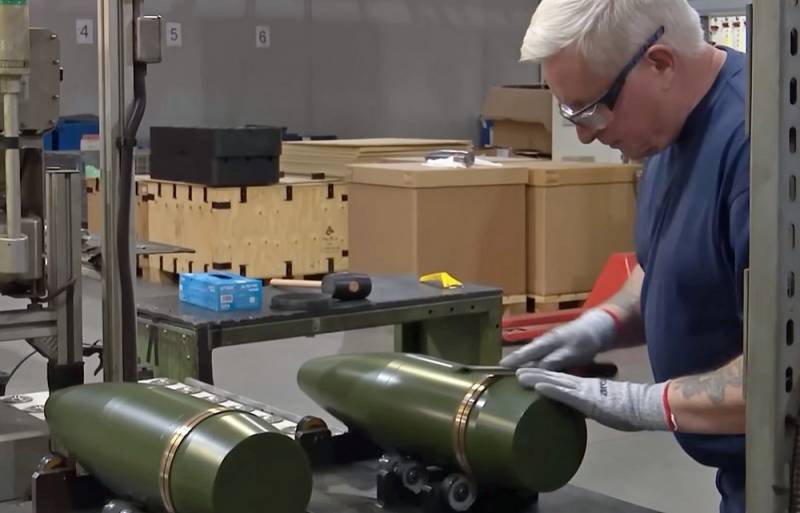 The Ukrainian army spends more than 90 thousand 155 mm ammunition per month. Most of the shells of the Armed Forces of Ukraine are supplied by the United States, The Wall Street Journal reports, citing data from employees of the Ministry of Defense.
At the same time, the production of shells in America has increased from 13 to 20 thousand per month over the past year.
This year, this monthly figure has grown to about 20 shells.
- the article says.
Washington intends to continue supplying the Armed Forces of Ukraine as part of a new phase of hostilities. The military-industrial complex plans to reach the rate of 50 thousand per month. Ukraine has already received more than a million ammunition from the United States. South Korea supplied the country with a two-month supply of weapons - 200 shells. After that, the country stated that it did not want its ammunition to be on the battlefield in Europe.
India resists the sale of shells to Ukraine, where a large number of them are stored. As for the countries of the Middle East, Southeast Asia and Africa, they "either do not have enough artillery to sell abroad, or do not want to participate in the conflict," the publication concludes.
Earlier it was reported that Slovakia
was going to
to consider the issue of transferring MiG-29 fighters available in the republic to Ukraine. Bratislava promises deliveries of aircraft to Kyiv for a long time, but the opposition parties were able to slow down the Cabinet of Ministers of such a decision.