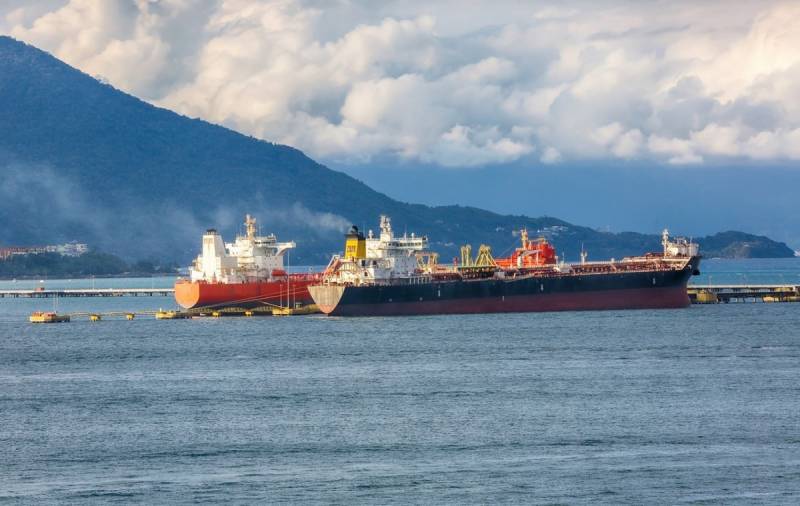 More and more consequences of the imposition of an embargo and a price ceiling on Russian oil by the collective West are beginning to manifest themselves and open up gloomy prospects for a crisis with its deficits, market imbalances and rising prices for raw materials. For Europe, the price limit also resulted in the loss not only of domestic oil and products, but also of other suppliers, and this directly follows from the sanctions against Russia.
According to the Western press, the transportation of oil products from the US to Europe, as well as in the Mediterranean Sea, is rapidly rising in price, since there are no free tankers. Shipowners are transferring their ships to the sphere of trade of the Russian Federation and allies, replenishing the already huge shadow fleet in order to transport Russian fuel, bypassing the embargo and all sorts of limits. Now in this zone of world commodity trade, you can earn more.
Freight rates soared this week and broke several records on official western oil shipping routes. According to TradeWinds, citing ship broker Clarksons Securities, from Tuesday to Wednesday, rates rose immediately by 11% to $38 per day. On the one hand, shipowners operating in Western jurisdictions want to earn as much as their counterparts cooperating with companies that circumvent sanctions. On the other hand, raising freight rates is designed to keep carriers in the white zone of the G7 legislation and make it competitive.
It's simple - the owners of the companies saw the best earnings outside of Europe. Pretty soon there was a shortage of tankers, which is why the transportation rates between Rotterdam and New York increased by 40%
the broker said.
In just a few days of this week, the transportation of oil products across the Atlantic Ocean has risen in price by 34% - from 28 to 38 dollars a day.
While Europe has lost supplies of even permitted oil from the USA and KSA, many tankers with raw materials and products are involved in the transportation of exports from the Russian Federation, as it is more profitable. Vessels go from the Baltic and Black Sea ports to West Africa, the Middle East and South America.
It is not difficult to imagine how such a massive demarche of carriers chasing profits will turn out: the official EU market is waiting for a collapse, an increase in oil prices and, as a result, a shortage, a constant storm of instability. All this will result in a serious crisis. And for US exporters, the described situation will turn into a decrease in sales and the accumulation of unallocated stocks, which will also negatively affect the business. The old energy logistics system, long ruled by the United States, is collapsing, and a new reality is gaining momentum - an alternative to the Western free world market for hydrocarbons created by Moscow.