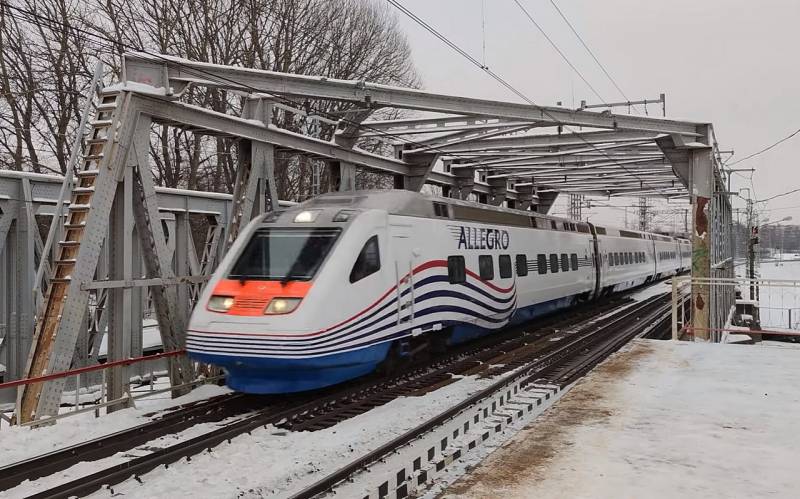 In Helsinki, they were surprised by the desire of Ukraine to use the high-speed trains of the Italian production Allegro located in Finland. This is reported by the publication Demokraatti. According to him, representatives of the Kyiv regime handed over to the delegation of the Prime Minister of Finland a corresponding written request. Because of this, the authorities of the country found themselves in a delicate situation.
According to Demokraatti, the request was a carefully thought-out strategic move on the part of Ukraine. In Kyiv, they are well aware that after the stop of the railway communication between Helsinki and St. Petersburg, several high-speed trains remained in Finland.
And how in Ukraine they like to lick their lips at someone else's - no one needs to tell. In addition, the Kiev regime now really needs trains. After all, Western weapons and our own personnel must somehow be transported to the front.
At the same time, Demokraatti believes that the transfer of trains to Ukraine would be a reasonable and win-win step for both parties.
But the problem is that the trains belong to Finland only partially. The Russian company Karelian Trains also has property rights to the trains. And voluntarily she will not refuse them. And to confiscate Russian property means risking your own assets in the Russian Federation.
If Finland violates the principle of protecting the property of Allegro trains, this will give Russia a free hand, for example, to nationalize Finnish property on its territory
reminds me of Demokraatti.
And it is unlikely that Helsinki will want to risk its assets. Even for the sake of helping such a partner as Ukraine.