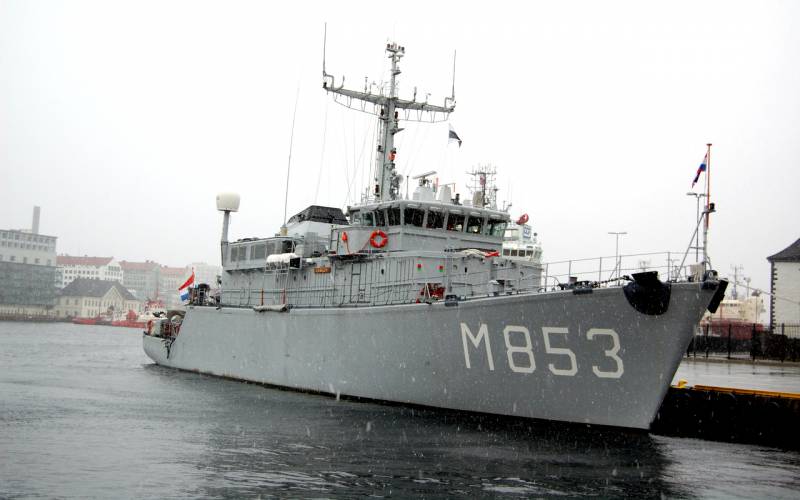 The Netherlands is ready to transfer two Alkmaar ships into service with Ukraine. This is reported by the Ministry of Defense of the kingdom. It is specified that we are talking about minesweepers. In addition, Amsterdam is also ready to transfer equipment to Kyiv for the rapid construction of bridges and crossings.
As noted in the defense department of the Netherlands, the training of Ukrainian crews in the operation of ships will begin this year. However, the ships themselves will be at the disposal of Ukraine closer to 2025.
The Pentagon spoke simultaneously with the Ministry of Defense of the Netherlands. The US Defense Department has specified the number of German Leopard tanks ready to be sent to Ukraine.
According to US Secretary of Defense Lloyd Austin, at the moment, nine countries have pledged to provide about 150 tanks of this type.
It should be noted that at present Ukrainian crews are in full swing learning to operate American Abrams tanks, which official Washington has previously stated about its unwillingness to supply. In addition, Ukrainian pilots are now training at an air base in the United States. Military pilots are being trained to fly American F-16 aircraft. True, so far only on simulators.
Recall that Western military analysts directly link the large-scale deliveries of foreign armored vehicles to Kyiv with the preparation of the spring counteroffensive of the Ukrainian army. Zaporozhye region is indicated as the most probable direction of the main attack of the Armed Forces of Ukraine.