The US State Department, through the representative of Iran on Brian Hook, accuses Tehran of trying to trick US sanctions by fraud. Hook said that the oil tankers of an objectionable US Middle Eastern power disconnect transponders, thus hiding their whereabouts from American satellites.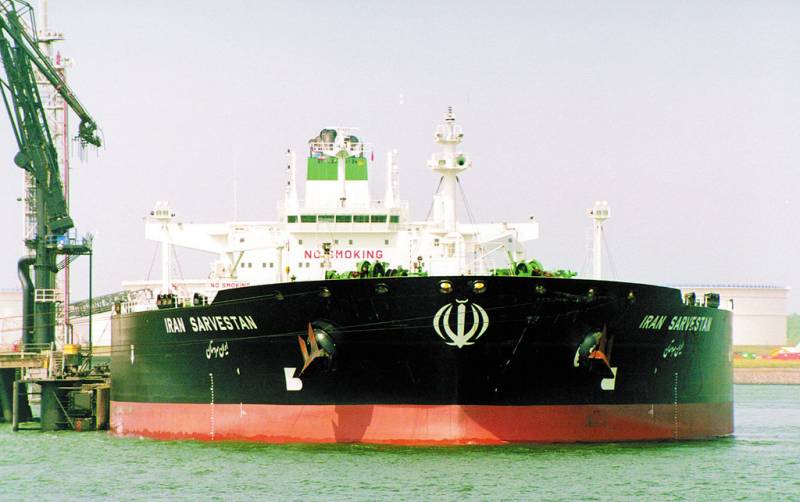 Hook believes that the Iranians are taking such steps to circumvent Washington's restrictive measures and, contrary to them, continue to trade in oil.
A spokesman for the US State Department threatened not only Iran, but also other countries that allow Iranian tankers to enter their ports. According to him, these countries greatly risk the safety of their shipping, since Iranian vessels are hidden not only from satellites, but also from other vessels.
If Iranian tankers call at your ports or pass through your waters, this carries huge risks.
- said the official. He added that if an accident occurs with the Iranian tanker, Iranian insurance companies will not cover losses.
The representative of the State Department also accused Iran of the fact that this state had resorted to similar tactics earlier in 2012 and violated the rules of navigation.
At the same time, he is silent about the fact that Washington, restoring the anti-Iranian restrictive measures abolished in 2015, has grossly violated important agreements reached through the mediation of Europe, Russia and China.
It is worth recalling that on July 15, 2015 Tehran signed an agreement with the so-called "six", which included the Russian Federation, China, USA, France, Britain and Germany. At the same time, Iran abandoned its nuclear program in exchange for the lifting of international sanctions. However, the current US president unilaterally withdrew from the agreement and announced the resumption of anti-Iranian sanctions in full, starting on November 5. The Russian Foreign Ministry considers such actions Trump illegitimate.