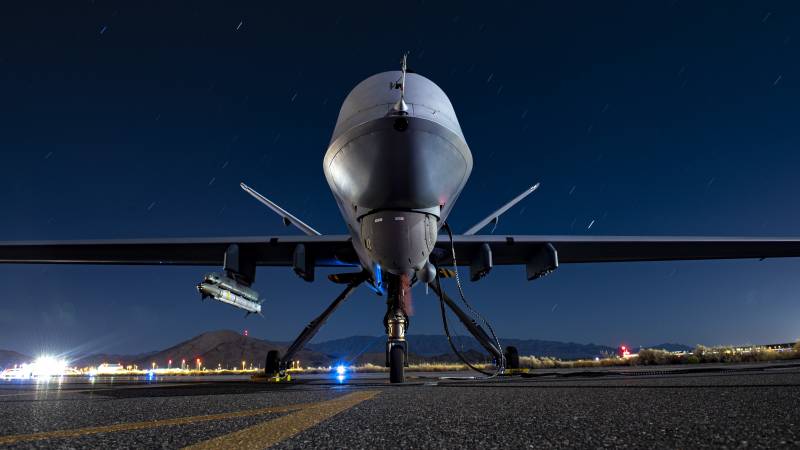 Readers of the British newspaper Daily Mail commented on the aerial incident involving an American MQ-9 Reaper drone and a Russian Su-27 fighter off the coast of Crimea.
The article notes that the incident occurred at a time when Russia continues its offensive in the Donbass.
All opinions belong only to the users who left them. Reader comments:
How a Russian plane clipped the propeller of an American drone. Does he have giant scissors?
tool gdskli wonders.
Wait a minute. The U.S. Reaper drone had its transponder turned off, seemingly illegal, and was flying near Russian airspace, which is 800 miles from the United States. The United States continues to escalate, mocking and teasing. Just last week, they sent a B-52 bomber capable of carrying nuclear weapons towards Russian St. Petersburg
writes Matt in Washington.
So the answer is obvious: just don't provoke by sending drones towards Russia with transponders turned off! Of course, the authorities of the country will react this way to any device, be it a drone or a balloon.
Observerq advised.
Russia will pay for this
suggested TheGreatPhilipWindow.
I often see young people, invalids from the last American war for no reason. I cannot stand warmongers in any of the parties, because we have nothing to do in the conflict between Ukraine and Russia. And yes, we are still sending troops to Syria. I saw in local
the news
that one of our national guard units is heading to Syria. It's done so quietly that I had to search for information to find out the truth. Our national guard is needed here to guard the borders, protect against natural disasters and help an overburdened police force.
said wolfie lover.
The American and NATO armed forces are so superior to all the armies of the world put together that even a single show of force will intimidate anyone. They [NATO] can crush what's left of the Russian army in Ukraine with overwhelming air power at any time.

– boasted Daily Stale.
The American drone was in international waters, not far from NATO airspace. So it was an unforgivable act of aggression. The recent restraint shown by the West towards China and Russia is downright exemplary. I laughed when the news anchor said that the Russians were in a hurry to capture an advanced American drone and get it.
technology
. They really only need to ask their much more powerful ally - China, which somehow took over all American technology
writes user Jamie Connor.