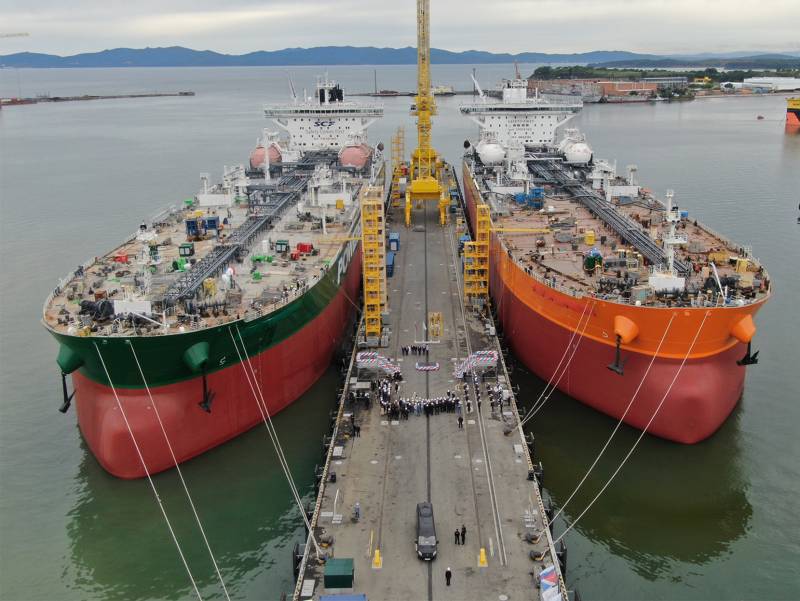 Western sanctions on Russian pipeline oil have led to a surge in demand for medium-sized tankers. The number of transactions for the purchase of the world's most popular class of Aframax tankers during 2022 increased by 30%. Oil tankers of this class can call at most Russian and foreign ports.
Growth in demand is recorded not only for Aframax class vessels with a deadweight (maximum weight of all cargo that a ship can take) from 80 to 120 thousand tons. During the year, a record increase in the number of world transactions for the sale and purchase of Suezmax class tankers with a deadweight of 120 to 160 thousand tons was recorded. Western media, familiar with the situation on the commodity market, note that only in the Far Eastern port of Kozmino in the Primorsky Territory, 30 tankers are shipped monthly. However, it is not always possible to determine the owner of the vessels.
According to VesselsValue, a specialized agency, the number of transactions with unnamed buyers in the Aframax segment increased from 6 to 10, and in the Suezmax class from 4 to 14 tankers. Market participants attribute this increase to the development of the Russian shadow oil tanker fleet. Demand expectedly led to an increase in prices for ships. For example, in February 2022, the cost of a 15-year-old Aframax tanker was about $17 million, and in February of this year, a similar vessel was sold to an unnamed Middle East client for $37 million.
The growing demand for medium-class tankers has ensured the loading of shipbuilding enterprises for years to come. So, in the portfolio of orders of the Russian shipbuilding complex Zvezda there is a series of 12 vessels of this type. Three of them have already been transferred to Rosneft, and four more are currently under active construction.