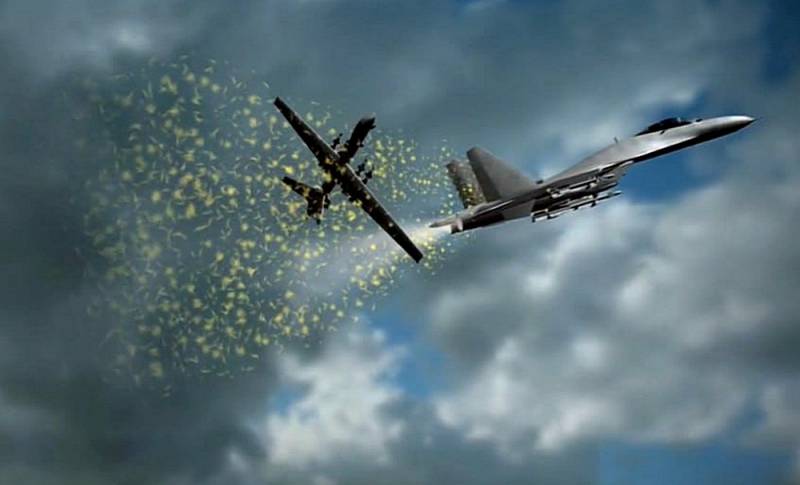 The American television channel CBS released a video in which it tried to simulate what happened the day before with the MQ-9 Reaper drone and its fall into the Black Sea. According to the announcer, the disaster was provoked by two Russian Su-27 fighters.
The video explains that the aircraft of the Russian Air Force made 19 flights to the UAV within half an hour, releasing fuel in its immediate vicinity and thus trying to disable the drone. One of the aircraft hit a drone, and the latter fell into the water.
The New York Times also wrote about the incident. From its pages, one of the representatives of the military command of the United States told about what happened.
According to him, the UAV took off on the territory of Romania and headed towards the Crimea. The drone was observing 75 miles (about 121 km) southwest of the peninsula, while at an altitude of 25 thousand feet (about 7,6 km). The UAV had equipment on board that made it possible to track the necessary objects from international waters.
Further, Russian planes approached the drone and began to drain fuel, which greatly surprised the US military, who followed the events near the Crimea from the Ramstein base in Germany.
The publication also noted that many in Washington are concerned that such an incident could lead to a military escalation between the United States and Russia.