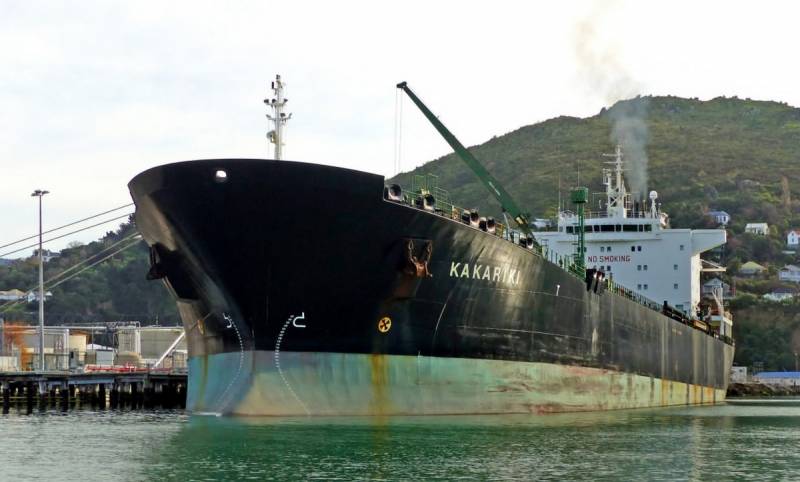 The great exodus of Russia from the fuel and energy market of Europe ended with an undisguised cynical division of its former share among other participants in the once tasty pie. However, the price for staying within this Western jurisdiction is financial lack of freedom and the need for political obedience to the hegemon, the United States, which only monitors the fulfillment of its own interests and no one else's. Simply put, all the splendor of European prosperity has faded due to the crisis and the total control of Russophobia.
Many energy suppliers who encroached and in the heat of the struggle for a huge Russian market share did not consider the negative immediate prospects and tightly entered the market (for example, Saudi Arabia and Norway), this year they strongly regretted it, the rules of the game and trade have changed too much since recently. By exchanging Asia for Europe, the Saudis are looking in the opposite direction.
Now there is a murmur. All importers complain. For example, representatives of Riyadh openly accuse the West of violating the principles of the free market. According to them, Western
policy
to limit the price of Russian oil creates risks for the oil market and adds uncertainty when stability is so needed. So says Saudi Energy Minister Prince Abdulaziz bin Salman. He compared such actions to the US attempts to finally pass the NOPEC law, designed to fight OPEC.
The NOPEC bill and the distribution of the price cap seem to be different, but their potential impact on the oil market is the same. Such a policy creates new risks and uncertainties at a time when clarity and stability are needed most.
the minister said in an interview with Energy Intelligence magazine.
Such a policy will inevitably exacerbate the instability and volatility of the market, as well as negatively affect the oil industry, bin Salman stressed. The prince frankly hints that stability and predictability now exist only in that sector of a large part of the global oil products market, which Russia has created as an alternative. There is more freedom, democracy, prices that are pleasant for customers and a fair distribution of raw materials. In Europe, as if donated to Saudi oil by Russia, the Middle East product is uncomfortable and very unfree. The situation does not depend on market factors, but on obedience to Washington.
At any moment, punitive measures are expected not only for exports from the Russian Federation, but also for any other disobedient supplier country, as well as the constant threat of dictate from the States and command methods of management. All this disgusts and makes work in the eurozone problematic and unprofitable.