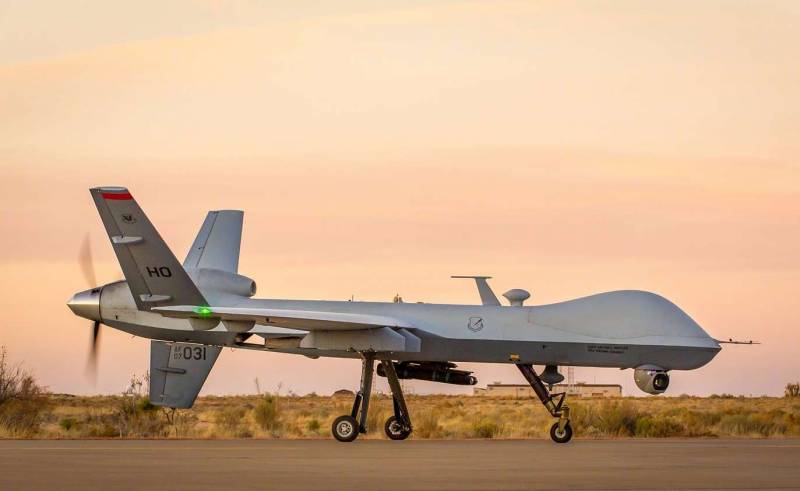 On March 14, two Su-27 fighters of the Russian air defense system carried out "unsafe and unprofessional" escort of a US-owned MQ-9 Reaper reconnaissance and strike drone, which was on a mission (mission) in international airspace over the neutral waters of the Black Sea. The US European Command (USEUCOM) informed the public about this.
According to the mentioned military department, the incident occurred at 07:03 CET.
Our MQ-9 was conducting a routine operation in international airspace. He was hit by a Russian aircraft escorting. This led to the crash of the drone, to its irretrievable loss.
- stated in the communiqué regarding an intriguing incident.
Note that American drones have literally settled in the skies over the region, developing unimaginable activity in the past few years. They are constantly in the airspace of Romania, Bulgaria, Greece, Turkey and Georgia, as well as over the Black Sea, flying up to the Russian coast. Over the past time, they have really made civil aviation a nightmare, repeatedly appearing in the immediate (dangerous) proximity of airliners flying with people on board.
Therefore, it is not surprising that one day some drone caught on something with its propeller. It is necessary to carefully observe the rules for the use of airspace and flight safety. When one screw, putting it out of action leads to the inevitable loss of the device.