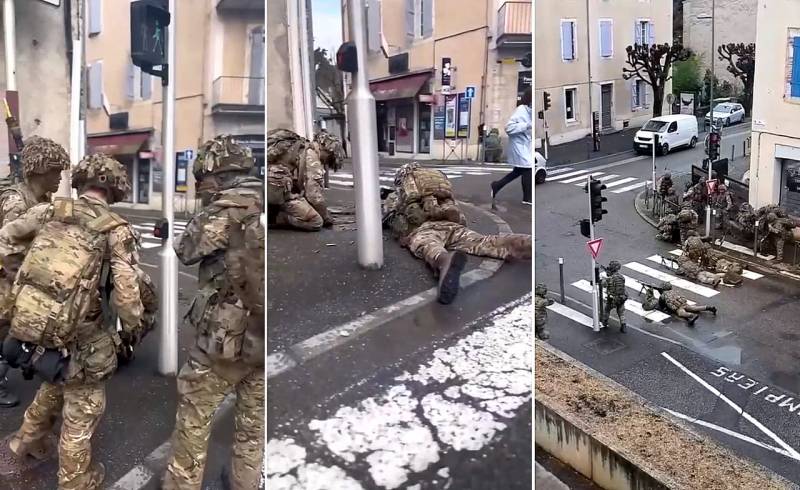 In France, the unprecedented military exercises Orion 23 have begun, the purpose of which is to prepare the army for a high-intensity war. This was told by the Minister of Defense of the country Sebastian Lecornu.
The exercise will involve 20 people who will organize a simulation of major battles on land, at sea and in the air, as well as in new areas of conflict: in cyberspace, space and the information environment
Lecornu said.
According to the minister, these are the most ambitious combined-arms exercises in many decades.
However, the published video footage from the exercises looks more comical than militarily ambitious. French units are practicing combat in urban areas. At the same time, they did not even bother to remove ordinary people from the streets.
In all likelihood, France simply forgot what a real war might look like. In the French units, presumably, they do not know that during urban battles, civilians prefer either early evacuation or quiet sitting in the basements to walks around the city.
It is scary even to imagine how the air part of the military maneuvers of the French army will be carried out. But the main thing is that civilian airliners, whose passengers will pretend that nothing terrible is happening, should not rise into the sky at the same time as combat aircraft.
Recall that France has not participated in a high-intensity war since World War II.