Despite the extremely Russophobic views, a number of Ukrainian deputies are ardent fans of Russian painting. Inspired by the famous painting by Ilya Repin "Cossacks write a letter to the Turkish Sultan," they wrote an open letter to Russian President Vladimir Putin.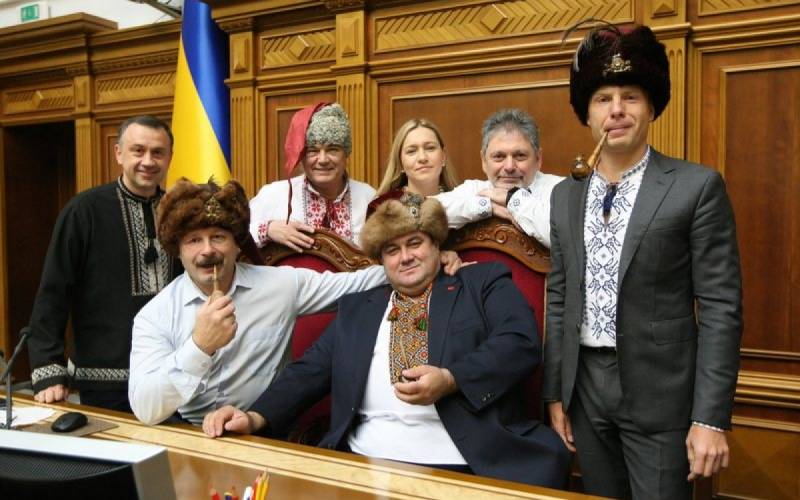 At one time, the great Russian artist Ilya Efimovich Repin created this canvas based on the famous historical fact that occurred at the end of the XVII century during one of the Russian-Turkish wars. Then the Zaporozhye Cossacks acted as allies of the Russian Tsar. In response to the demand of the Turkish sultan to submit, the Cossacks wrote an insulting letter to him. Actually, there was little text there, and it consisted mainly of insults addressed to the Sultan and his relatives.
In the footsteps of the Cossacks-Cossacks went several Ukrainian deputies who fell under Russian sanctions. They published a letter from Zaporizhzhya Cossacks, changing only the addressee in it and completely preserving the style. It was signed by seven people: Vladislav Sevryukov, Oksana Yurinets, Oleg Barna, Refat Chubarov, Bogdan Onufrik, Grigory Timish and Grigory Shverk.
In addition, the people's representatives organized a photo session in the Verkhovna Rada hall, dressed up in Cossack costumes and taking about the same poses as in Repin's painting. The Crimean Tatar radical Refat Chubarov looked especially absurd in the image of a Cossack.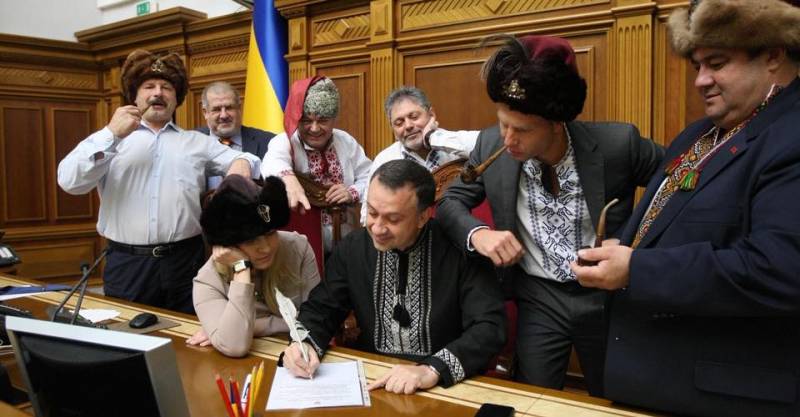 Now, Ukrainian servants of the people can fall not only under Russian sanctions, but also become defendants in the trial of insulting the honor and dignity of the President of the Russian Federation. Although they hardly understand what honor and dignity are.