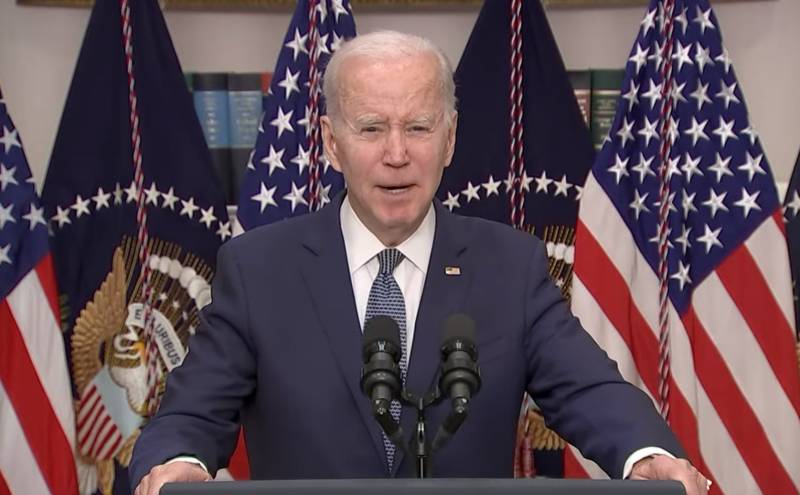 The long-awaited statement by US President Joe Biden, announced after the bankruptcy of three banks, did not justify the hopes of the financial elites, and, judging by the reaction of the American stock exchange, only aggravated the situation in the banking sector. In a brief four-minute speech, the current head of the White House blamed the collapse of financial institutions on Donald Trump and his administration.
To stabilize the financial sector, Biden said that he had decided to fire the management of bankrupt banks, and also promised that ordinary taxpayers would not suffer losses in this situation. According to the American leader, the country's banking system is safe. At the same time, the losses of investors who have invested in Silicon Valley Bank and Signature Bank will not be reimbursed.
After Biden's statement, the opening of trading on the American stock exchange began with a collapse in the shares of many banks in the country. The largest financial institution, Bank of America, fell 7%. Shares of Western Alliance set a record drop, breaking the bar at minus 75%. They were followed by dozens of other banks and companies.
Against the backdrop of a fever on the American stock exchange, quotes of some European banks began to collapse. In connection with the growing crisis, trading in the shares of many American banks was suspended due to fears of a large-scale financial collapse. In general, the situation in the US financial markets is already largely similar to the 2008 crisis.