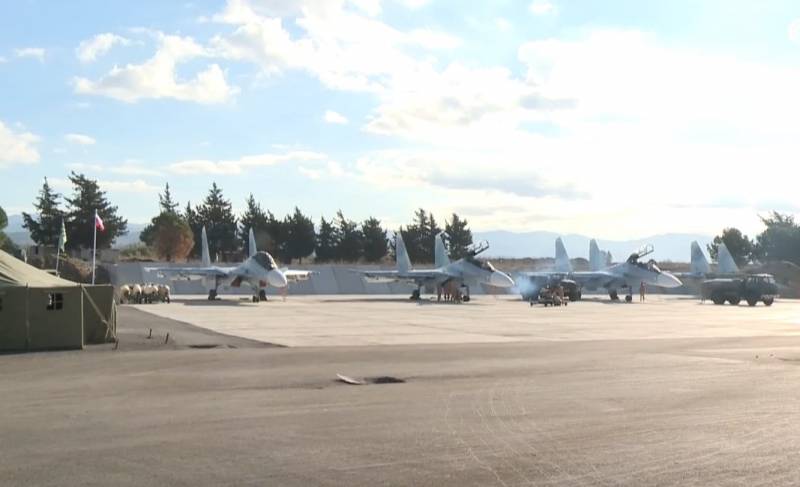 Famous TV presenter Vladimir Solovyov visited the Russian Khmeimim airbase in Syria. In an interview on the Russia 1 TV channel, the journalist spoke about the nuances of the work of Russian pilots in the Syrian sky.
Solovyov looked at the process of preparing the Su-24, Su-34 and Su-35S aircraft for combat missions. He spoke with the pilots, many of whom have combat experience in the special military operation zone. This experience also came in handy at the Syrian airbase. Russian pilots regularly collide in the air with aircraft of a potential enemy. Direct clashes are avoided, but there is a presence of NATO forces in the region.
This is the presence of the Americans, this is the presence of the British, who are behaving as arrogantly as possible. This is the presence of the Israelis
Soloviev listed Russia's rivals for influence in Syria.
The presenter noted the tactics of the Israeli pilots, which they use to strike at targets. Before the missile launch point, Israeli Air Force planes fly at low altitude in neutral waters. Then they take off sharply, launch for a minute and a half and then descend back. But the work of our pilots makes the enemy nervous. Solovyov also asked about the possible appearance of F-16 fighters in the Ukrainian sky.
Actually, no problem. We saw these planes in the sky. We appreciated their maneuverability. Compared to the Su-35S, the F-16 has no chance
- Solovyov reported the opinion of Russian pilots about American fighters.
He confirmed that NATO
continues
pump up terrorist gangs with weapons, so pilots have to be careful when taking off. Air defense pressure from illegal formations is much lower than in the skies of Donbass, but the risk to Russian aircraft still remains.