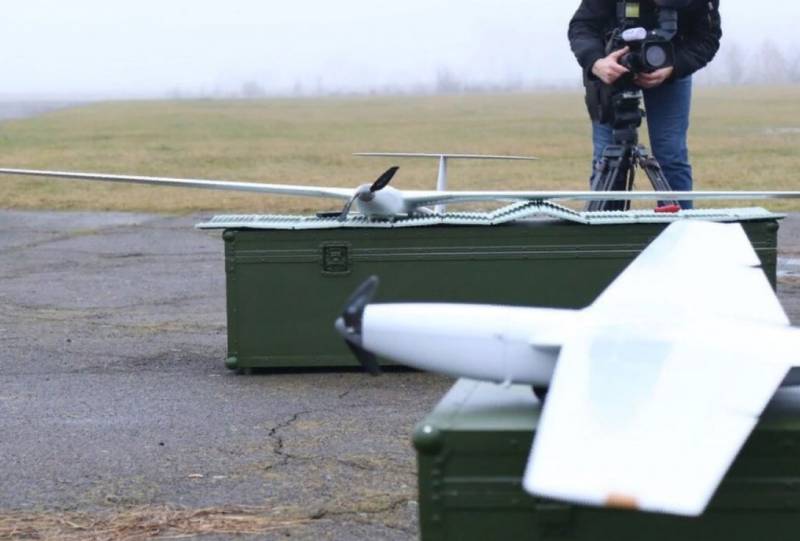 Unknown drones again flew to the Russian capital. Three large UAVs were seen in the sky above the military unit of the Aerospace Forces in New Moscow, according to the telegram channel Mash. According to preliminary data, the aircraft were monitoring a military facility.
Under the close attention of the drones came the part that is responsible for the air and missile defense of Moscow. As the Mash edition clarifies, the aircraft were flying from behind the adjacent forest belt at an altitude of about 200 meters, but in the area of ​​\uXNUMXb\uXNUMXbthe military facility they dropped, hung a little and flew back.
The flying reconnaissance aircraft were large enough and equipped with signal lights. The copters were spotted by a sentry at the checkpoint of the unit, who immediately reported the incident to the command. Law enforcement officers examined the adjacent forest, but found no traces of drones or their operators.
Another flying object was reported by a police squad that patrolled the area. Last night, an unknown UAV was moving towards the Tatneft gas station on the Kaluga highway near the settlement of Krasnopakhorskoye, then abruptly changed course and flew in a south-westerly direction towards the settlement of Mikhailovo-Yartsevskoye.
No official comments regarding these incidents have yet been received.