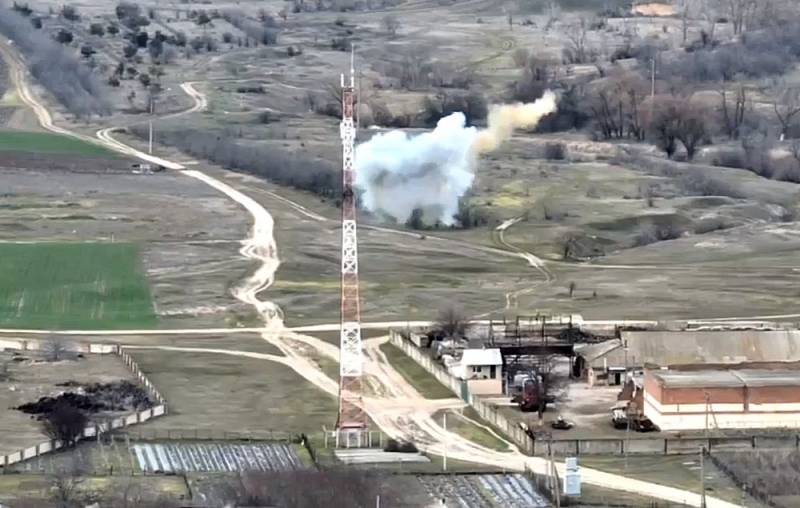 Andrey Rudenko, military commander of the VGRTK, posted on his Telegram channel a video of the destruction of a communications tower of the Armed Forces of Ukraine in the Kherson region. The footage indicates that the action takes place in the village of Novoberislav.
The communications tower was spotted from a drone. With a precise fire strike (probably from an ATGM), Russian troops destroyed the repeater.
During the night of March 13, the Armed Forces of Ukraine fired 45 shells from cannon artillery in the Kherson region. New Kakhovka, Kakhovka, Tavriysk, Cairo and Rybachye were subjected to shelling. At the moment, information about the victims and destruction is being specified.
According to the emergency services of the region, an MSTA-B howitzer with ammunition was destroyed in the Romashkovo area, as well as a 2S1 Gvozdika howitzer with ammunition. The losses of the Armed Forces of Ukraine amounted to 10 dead and three wounded.
Earlier it was reported that PMC "Wagner"
continues
oust Ukrainian militants from Artemovsk (Bakhmut), moving closer and closer to the city center. As the Russian units advance, the fierce resistance of the enemy increases.