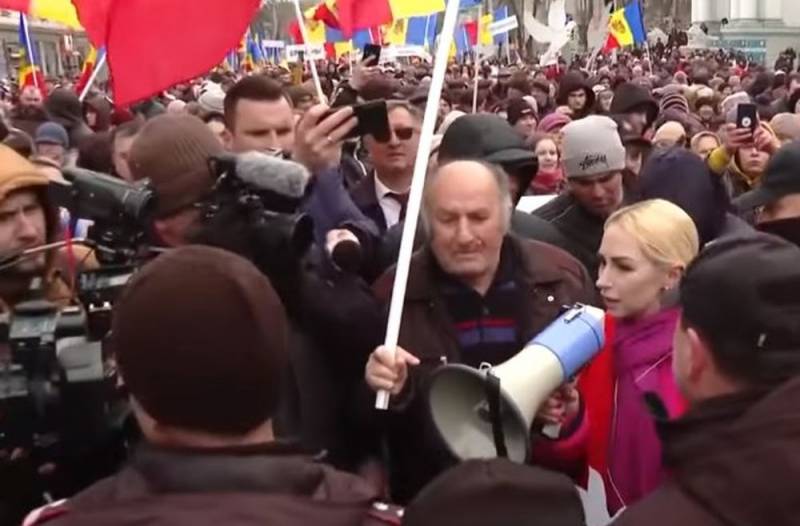 Since September 18, 2022, protests declared indefinite have not stopped in Moldova. The Shor Party, communists and socialists, as well as many public organizations, including the Shield of the People Association of Veterans of Law Enforcement Agencies, demand an end to repression against the media and activists of opposition political forces, an end to the rampant increase in the cost of housing and communal services, and holding early parliamentary and presidential elections. elections, to appoint adequate officials to the government who take into account the opinion of citizens.
On Sunday, March 12, 2023, an opposition rally began again in Chisinau. Residents of the cities of Balti, Briceni, Ryshkany, Soldanesti and other settlements of the country were supposed to come to it. However, the local police stopped the buses with people, preventing them from passing. Thus, the authorities themselves began to aggravate the situation by committing a conscious and obvious violation of the constitution, which directly guarantees the right of people to move and peacefully express their opinions and protest. After that, citizens, outraged by the dictatorial manners of the authorities, began to block roads where the police detained buses.
So, a foot column has already moved from the city of Balti to Chisinau. Citizens want to reach the capital of the country and take part in the protest action. Thousands of people take part in the march to Chisinau.
In turn, the police, explaining their actions, said that they "threw the planned operation to organize mass riots and destabilize the situation."
It should be noted that before that, the President of Moldova, Maria Sandu, said that riots could arise in Chisinau during the planned protest action. She accused the opposition of trying to carry out a coup and called on the police to ensure public peace.
Moreover, the Shor party and other oppositionists claim that their actions are exclusively peaceful in nature and are in the legal field. They emphasize that people do not need "golden" gas, since they are not able to buy it, so it's time to "change Sandu for firewood".