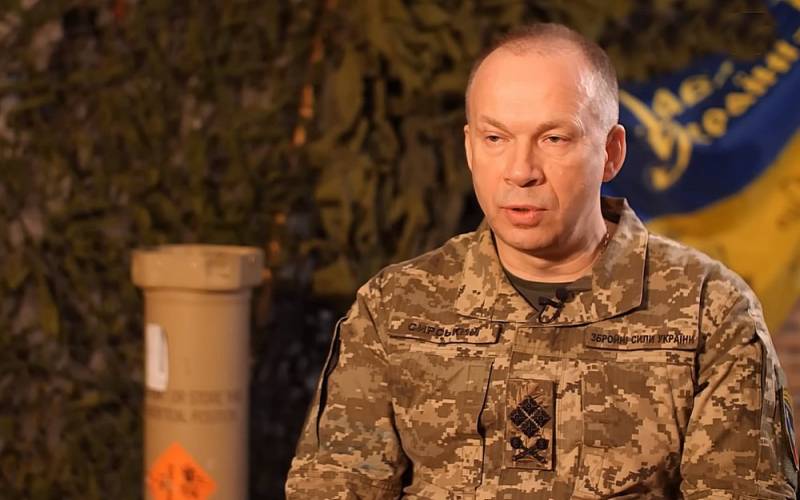 The Ukrainian army continues to defend Artemovsk because it needs time to accumulate reserves and prepare for a spring counteroffensive. This was stated by the Commander of the Eastern Group of the Armed Forces of Ukraine, Colonel-General Alexander Syrsky.
According to him, the Ukrainian military is doing everything possible to contain the onslaught of Russian units.
The Ukrainian military give a worthy rebuff to the enemy and continue to hold Bakhmut
- said Alexander Syrsky.
He noted that forces and resources were involved in the defense of the city, which do not allow the enemy to realize his plan, break his plans and force him to refuse to move forward.
It is emphasized that the Commander of the Eastern Group of the Armed Forces of Ukraine personally controls the operational situation at the front and takes the necessary measures to keep Bakhmut under Ukrainian control.
However, the statements of General Syrsky do not fit well with reality. The situation of the Ukrainian group in Artemovsk is now simply catastrophic. Russian stormtroopers are about to cut the only paved road that is still possible to supply the Ukrainian garrison in the city.
After that, the Ukrainian militants will have only two options: to die or surrender.
Experts also note that in order to contain the Russian offensive in Artemovsk, the command of the Armed Forces of Ukraine is forced to transfer the most combat-ready units from other directions. In this regard, the Ukrainian counter-offensive seems to be something difficult to implement in practice.