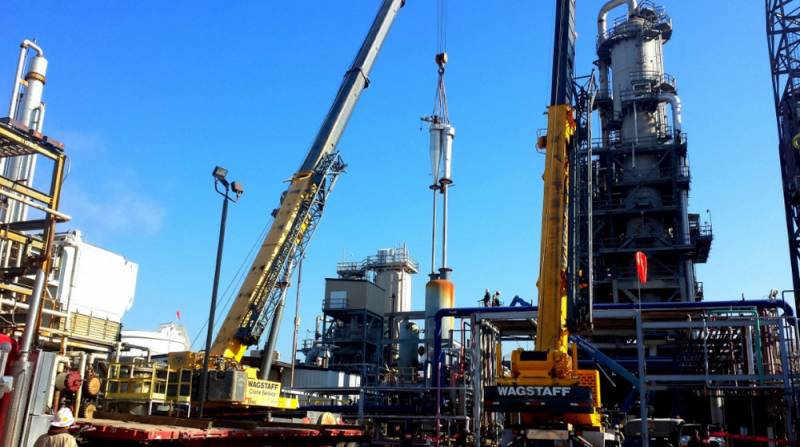 As you know, the endless stream of American subsidies threatens European industry. The first European companies began to locate their factories in the United States under the American protectionist law, known as the IRA. For the EU, this has become a real test: it will have to defend its own enterprises, writes Le Monde. According to columnist Philip Eskand, nothing good will come of this, and for an incredibly simple and banal reason.
According to Eskand, Washington has been generous with $370 billion to effectively bribe foreign businessmen under the guise of fighting for the environment during the energy transition. The amounts reserved by the European Union for its industrialists are no less, and perhaps even more. However, EU members cannot agree on the distribution of funds and the conditions for their use. Nordic countries such as the Netherlands and Sweden do not want a European anti-inflation act. Germany too, but its companies have more and more questions.
The main difference between these two approaches - the EU and the US - is that the European one is less protectionist and much more complex. Europeans are mired in an endless bureaucracy that discourages industrialists, especially the less wealthy, the less legally secure.
And now some European companies have a real panic on board
- the author writes.
It is obvious that the deep problem of the EU is not so much bureaucracy (although this is a significant factor), but the withdrawal from gas and oil from Russia. Companies from the EU fleeing to the US are just striving for a region where there are fewer problems with the provision of energy resources and they are much cheaper.
In general, it is already obvious that Europe itself is to blame for its troubles. She fell into the trap of Washington and fails the test arranged for her by partners from the United States. The consequences of tacit competition will be long-term. However, the Old World would have lost to America long ago if it were not for Russian cheap raw materials in huge quantities, which made it possible to compensate for all the shortcomings and nuances of doing business in Europe.