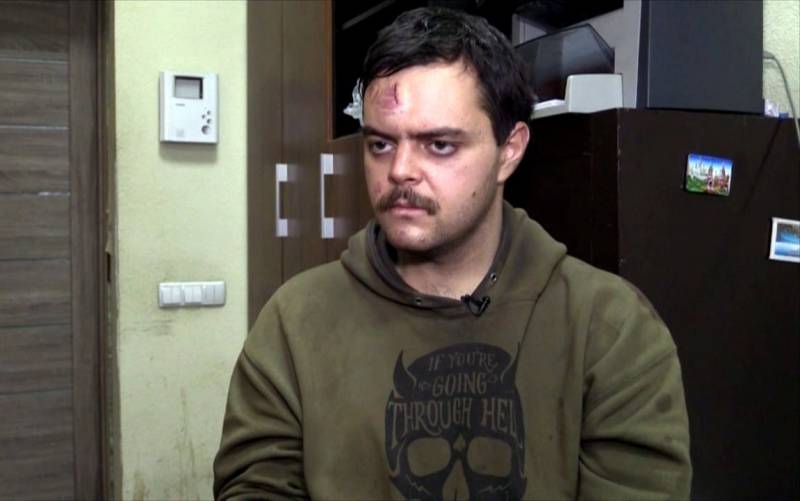 The British mercenary decided to try his luck on the Ukrainian front for the second time. Having been in Russian captivity and narrowly avoiding the death penalty, Aiden Aslin is seen in Artemovsk as a commander of a platoon of militants. In a video that has circulated, a Briton helps to evacuate a wounded soldier of the Ukrainian Armed Forces from under fire.
A bisexual mercenary from the small town of Newark was captured in Mariupol last April. In captivity, while awaiting a death sentence, Aiden even learned to sing the Russian anthem. With the active assistance of the oligarch Roman Abramovich, in company with other odious personalities, he was exchanged for Russian prisoners of war and safely went home. In addition to freedom, the mercenary received top-level service from the businessman on board Abramovich's personal plane and a brand new Iphone.
However, in November, the militant returned to the Ukrainian conflict zone. Aslin swore an oath not to take up arms and not to direct them against the Russians, about which the "Reporter"
писал
. The British military adventurer planned to work as a war correspondent and run his own YouTube channel about the Russian special operation.
On the videos that got on the Web, you can see how the Briton broke his own promise and again fights against Russian soldiers. Perhaps a mercenary from a quiet English town is hoping for a second chance, but will Aslin get it in Artemovsk, where the "musicians" have already eliminated more than a dozen soldiers of fortune?