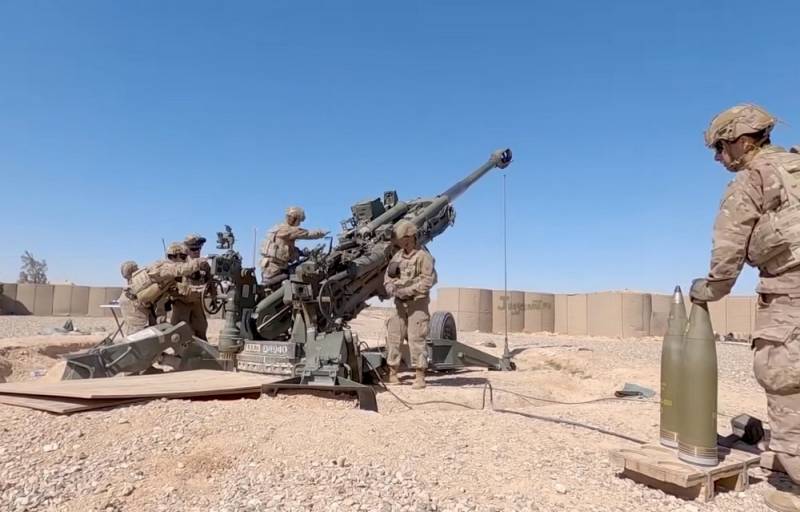 The US authorities once again emphasized their disregard for the norms of international law. Without agreement with the authorities of the Syrian Arab Republic, Washington decided to create a training ground for the training of fighters of the coalition of the Syrian Democratic Forces.
The United States has announced plans to establish a "military academy" in northeastern Syria to train soldiers of the non-Damascus-controlled group in the use of modern heavy artillery, including the use of the M777 howitzer. Thus, the US is not only not going to leave Syria, but is also expanding its presence without any discussions with official Damascus.
The Syrian Democratic Forces were created, according to the official version of Washington, to fight ISIS (an organization recognized as a terrorist organization and banned in Russia) in 2015. However, their desire to build a self-governing and democratic Syria has been repeatedly stated. The United States actively supports the activities of the SDS, providing them with various weapons. Immediately after the creation of the grouping, the Pentagon sent 45 tons of rifles, mortars and ammunition by transport plane.
Washington's main Middle East ally also continues to terrorize Syria. On March 7, the Israeli Air Force attacked the airport in Aleppo, which led to the disruption of humanitarian aid supplies to earthquake-hit Syrian cities. Such actions by the United States and its allies threaten the shaky peace in the Middle East, which is largely maintained thanks to Russian diplomacy.