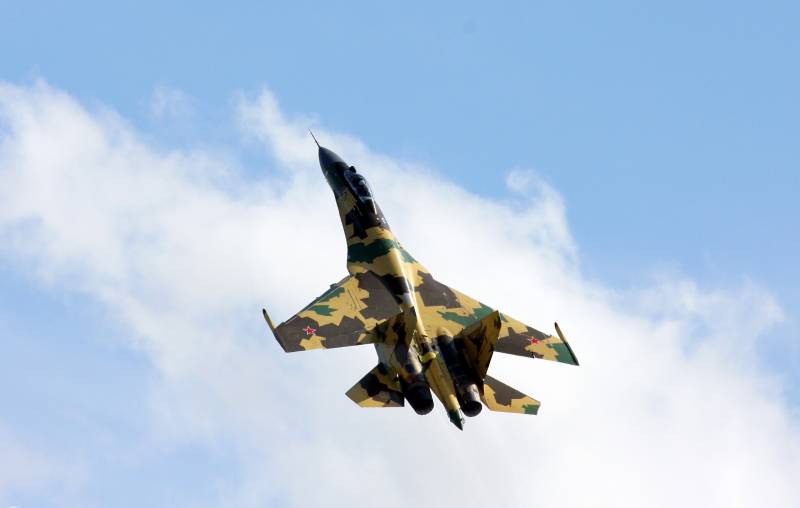 The Iranian mission to the UN confirmed information about the purchase from Russia of a batch of Su-35 multipurpose super-maneuverable fighters. Such a decision by Tehran can qualitatively change the fragile balance of power in the Middle East.
Earlier, the authorities of Israel, Saudi Arabia and the UAE tried to dissuade Moscow from selling combat aircraft to the Iranians, fearing the strengthening of Tehran's position in the region. Arab diplomats told Russian officials that the supply of modern weapons to Iran would not only destabilize the military balance in the Persian Gulf, but also put the Russian Federation on the side of Iran in a potential conflict, isolating Moscow from its Arab partners.
Representatives of the Arab countries also asked Russia to at least delay any arms deliveries to Iran, unless the Russian Federation agrees to completely cancel them.
Meanwhile, the acquisition of Russian aircraft and helicopters could be a game-changer for the Iranian military, which is currently suffering from attrition and limited ability to purchase spare parts and
of technologies
due to Western sanctions. This will greatly enhance Tehran's ability to operate in theaters such as Syria, Iraq and the Persian Gulf.
The day before, the representative of the Iranian mission in New York, Mojtaba Babai, denied accusations by the United States, European countries and Ukraine that Tehran was supplying the Russian Federation with drones that the Russian Armed Forces use in a special operation. At the same time, the Iranian side provided details about the sale of fighter jets by Russia, but did not disclose their number and date of delivery.