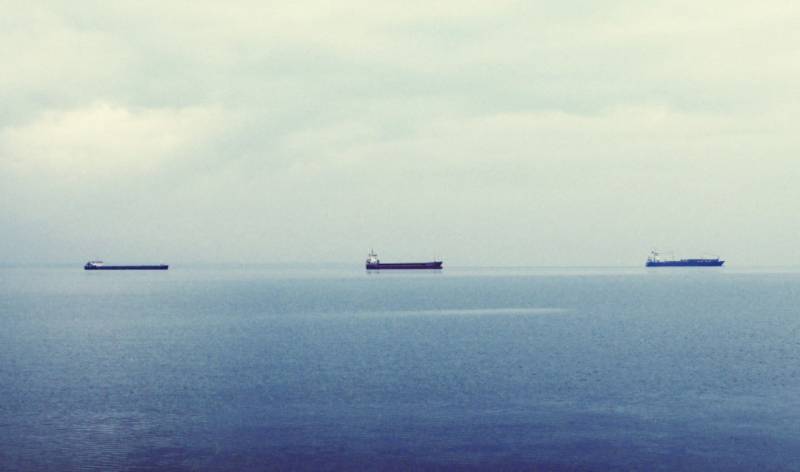 The behavior of Russia and its energy companies is fundamentally different from any expected response to sanctions, especially to which the West has become accustomed. The domestic extractive and export industries have enough resources and a base to be the defining force on a global scale and dictate the terms, not follow them.
Representatives of the US Treasury met with the heads of the largest oil traders Trafigura and Gunvor. The purpose of the meeting was to force them to resume the transportation of Russian oil, the well-known publication Financial Times writes, citing its own sources. The newspaper claims that the meeting took place after Russian threats to cut oil supplies. And Washington is not interested in this, even more so than Moscow.
According to the publication, market representatives were "cautious" about the supply of Russian oil after the introduction of price restrictions on the strategic energy source from the Russian Federation. Simply put, they observed the so-called self-sanctions, although the legislation is allowed to deal with raw materials from the Russian Federation, subject to certain conditions (price ceiling and insurance).
It was this position that representatives of the American government tried to convey to the delegations of private companies. The government is actively calling for a return to the transportation of Russian oil, one of the sources of the publication shared information.
An unnamed speaker claims that Washington "really really wants oil to have a circulation, and not just in the gray zone." For the West, the presence of Russian raw materials is a buffer of security and stability, so Washington does not count on its complete withdrawal from global markets.
However, Moscow has been so successful in establishing foreign trade and attracting other large countries to it that it makes no sense to supply to the former markets. The balance of supply volumes swung to Asia. The White House outwitted too much, and even itself, when it tried to cut off the income of the Russian Federation with a price limit and an embargo and at the same time not to frighten away an important resource from the western direction of logistics.
Now we have to literally force private traders to work with what they themselves banned until recently. But all this was unsuccessful. According to the FT, these companies are still afraid to work with Russian oil, recognizing that the associated risks are too high. And official transportation will not be able to compete with the more profitable shadow fleet.